Jul 24, 2021 10:23 PM Central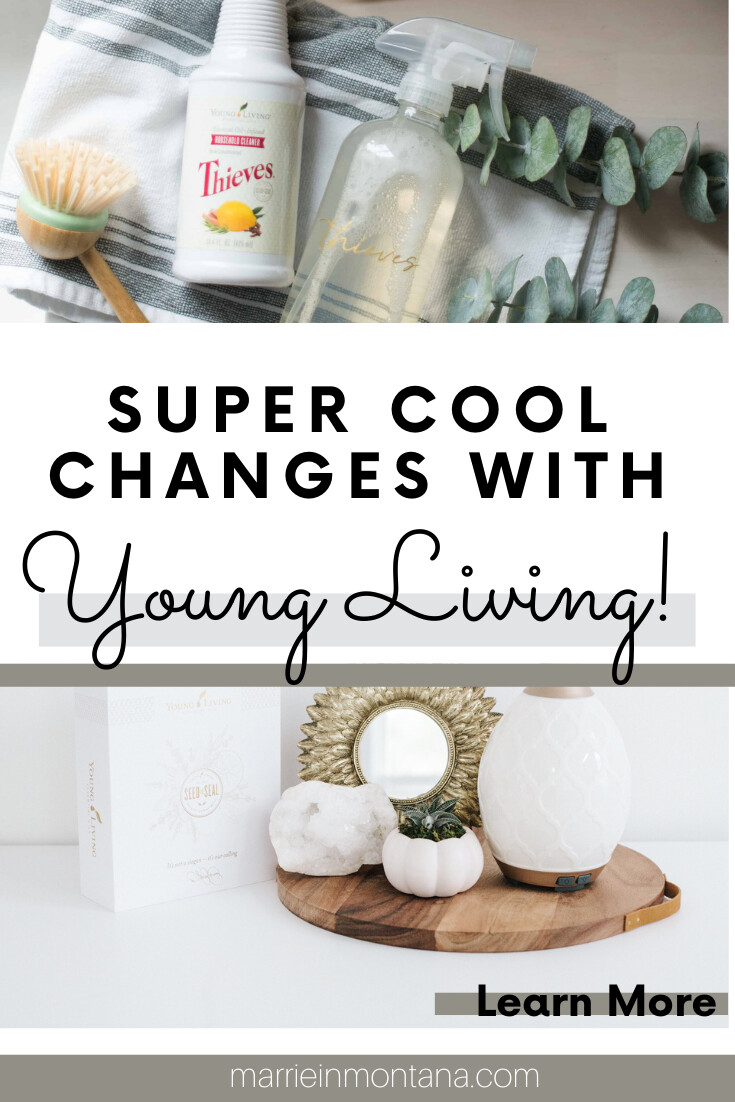 If you have any questions or need any help designing your own wellness bundle, I am happy to help. Comment below or email me at
hello@marieinmontana.com

Keep the Faith,
Marie
Apr 24, 2021 04:19 PM Central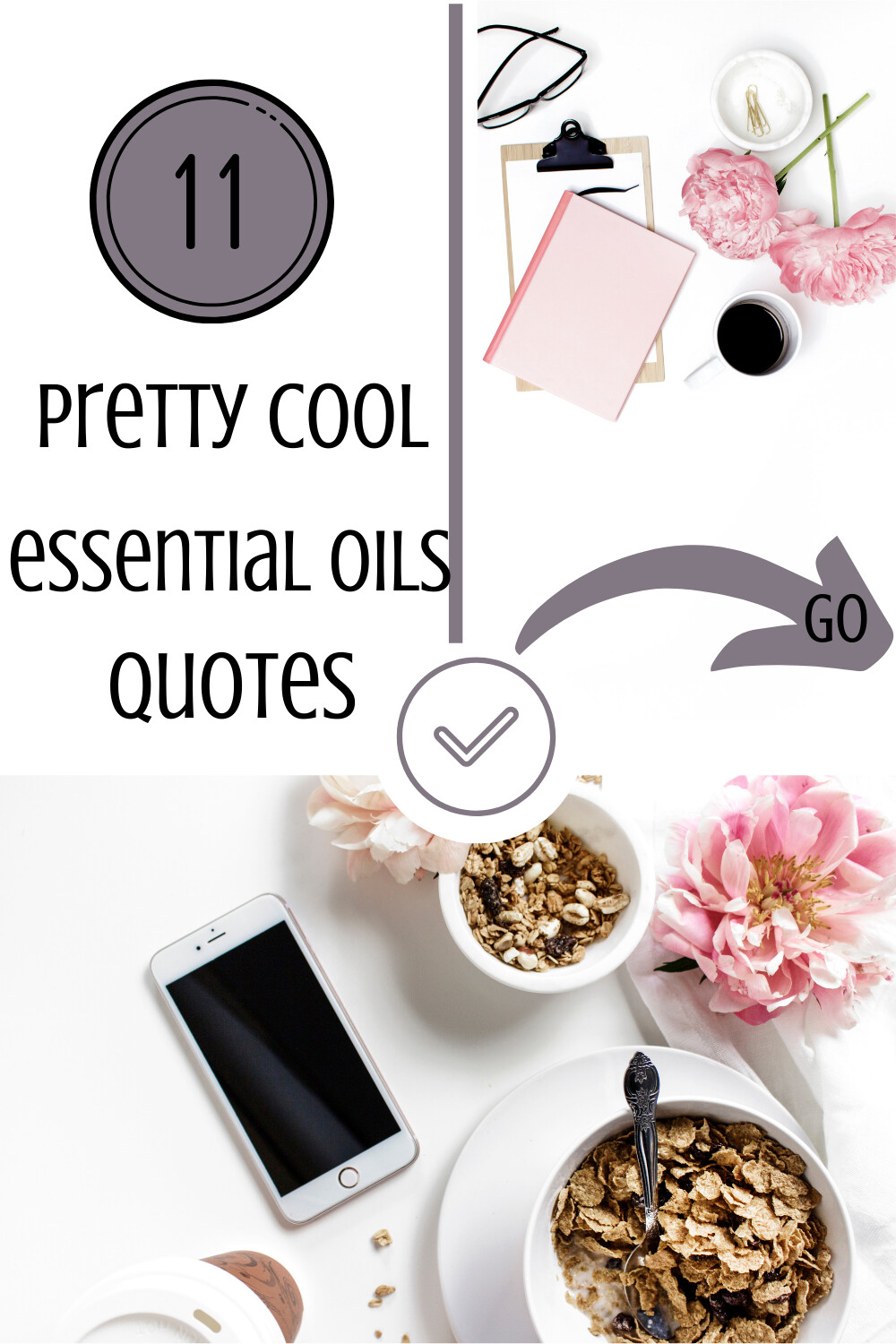 I love quotes. Inspiration quotes, funny quotes, and faith quotes, just to name a few. I also love essential oils so I wanted to share some fun oily quotes. If you love essential oils too, I hope you get a kick out of these If you don't use essential oils but would like to learn more join our newsletter and get our guide,
"Rhythms, A Beginning With Essential Oils."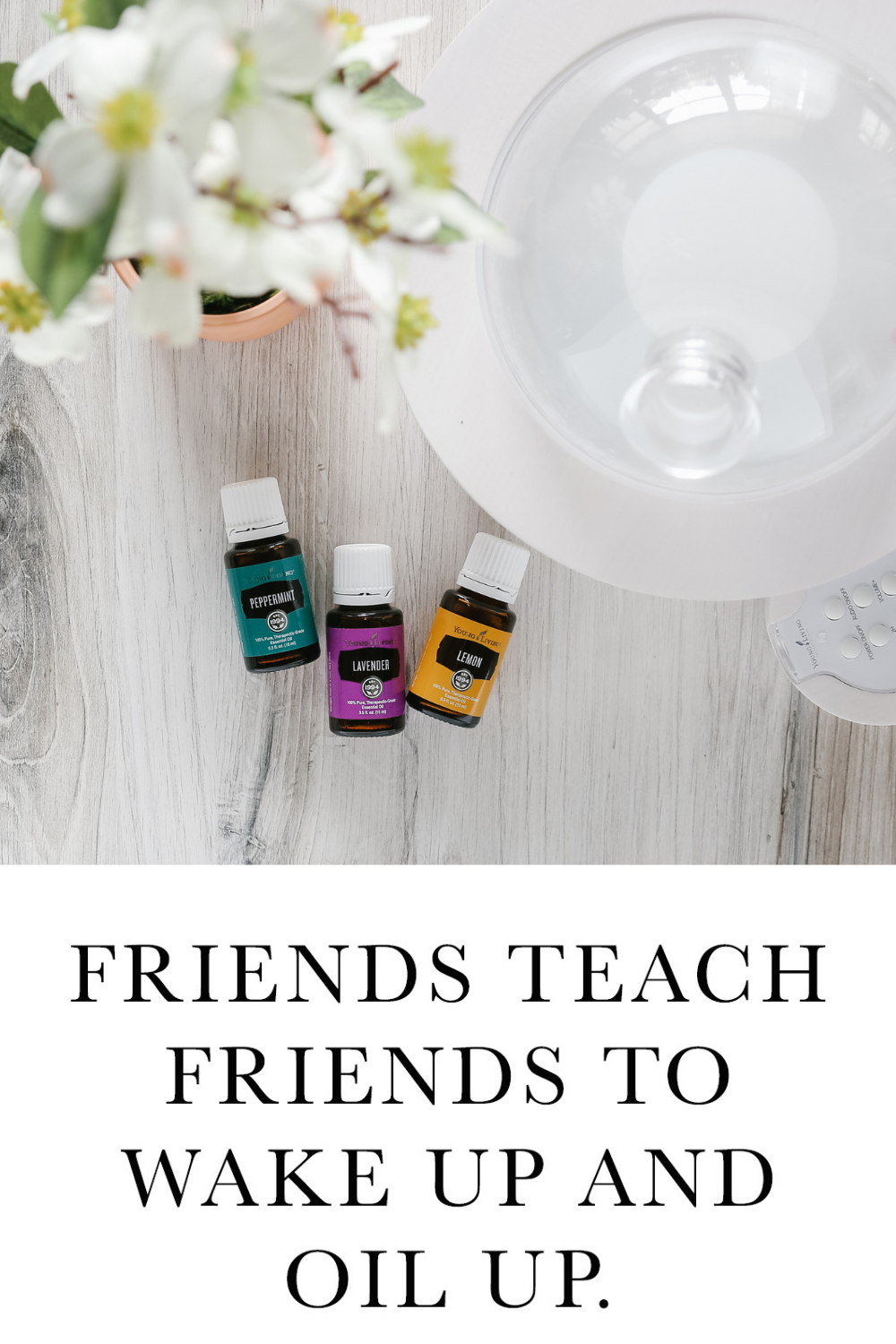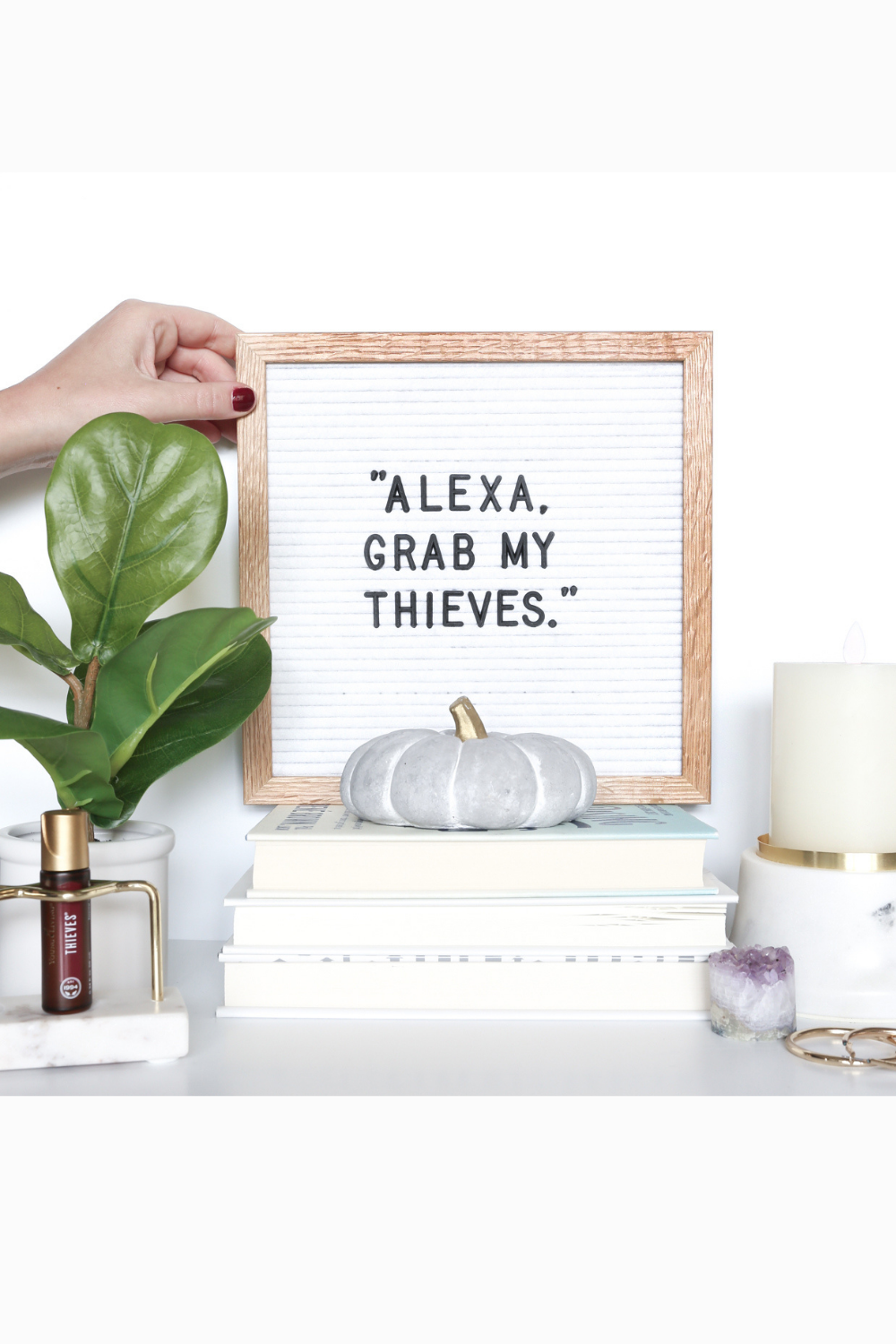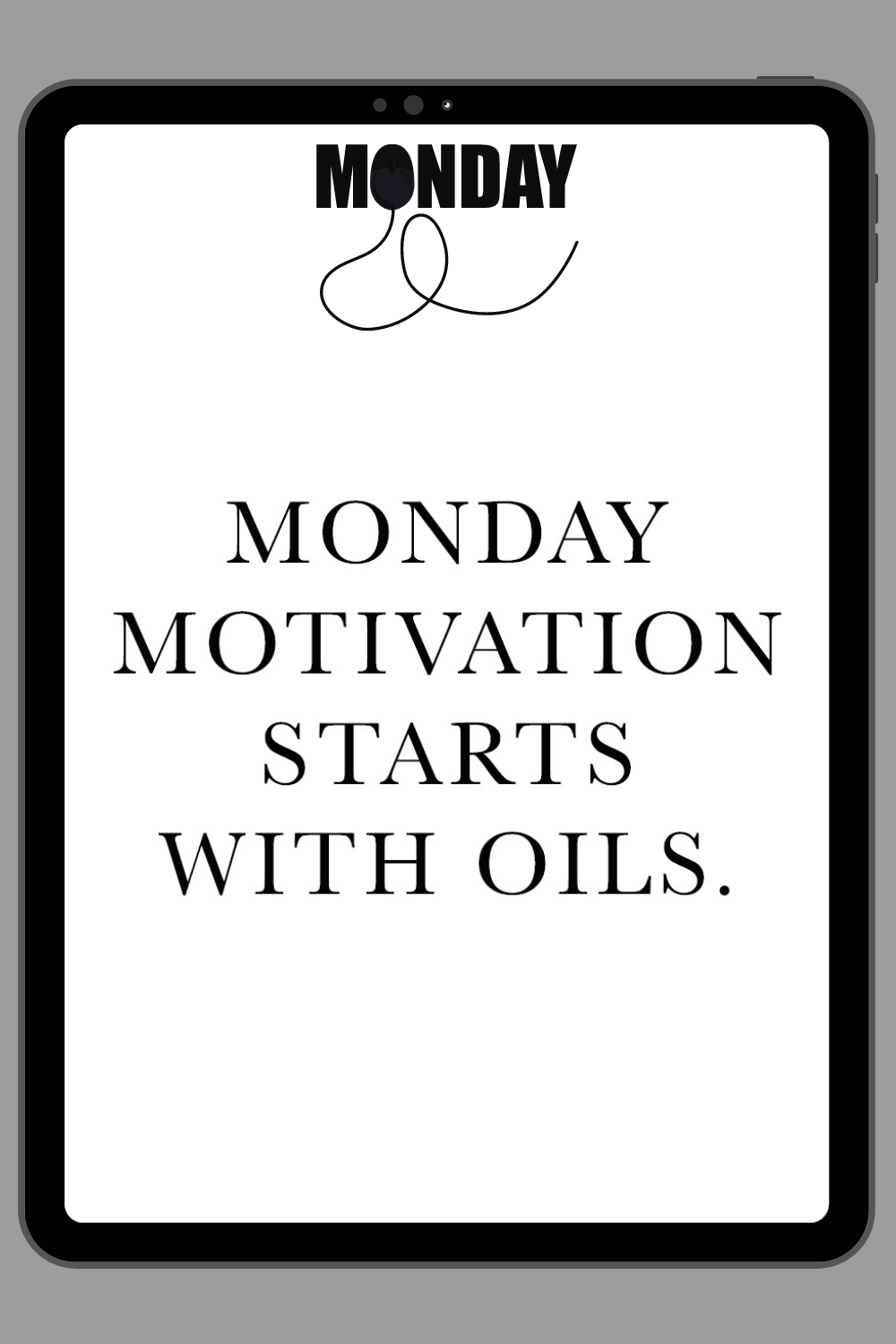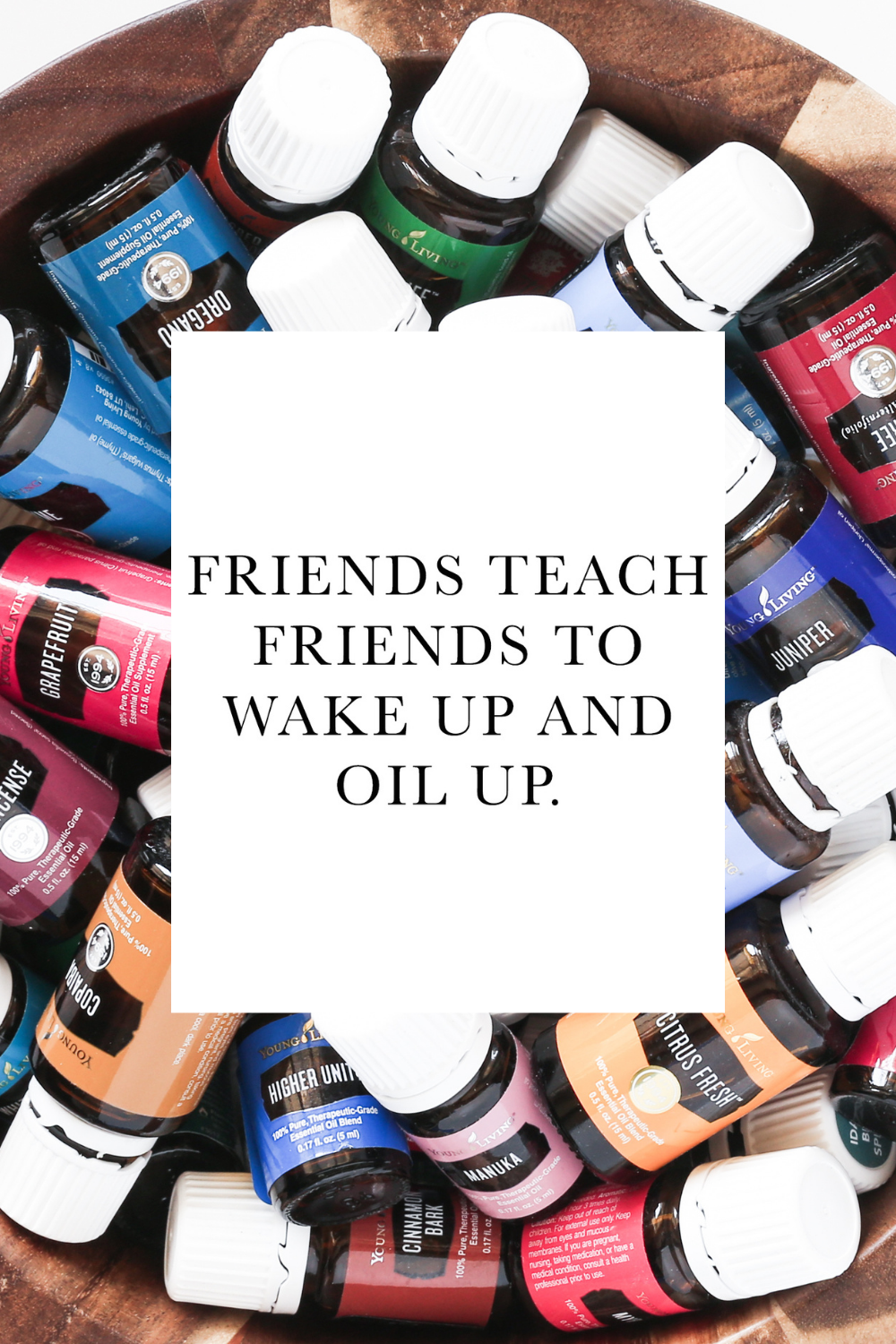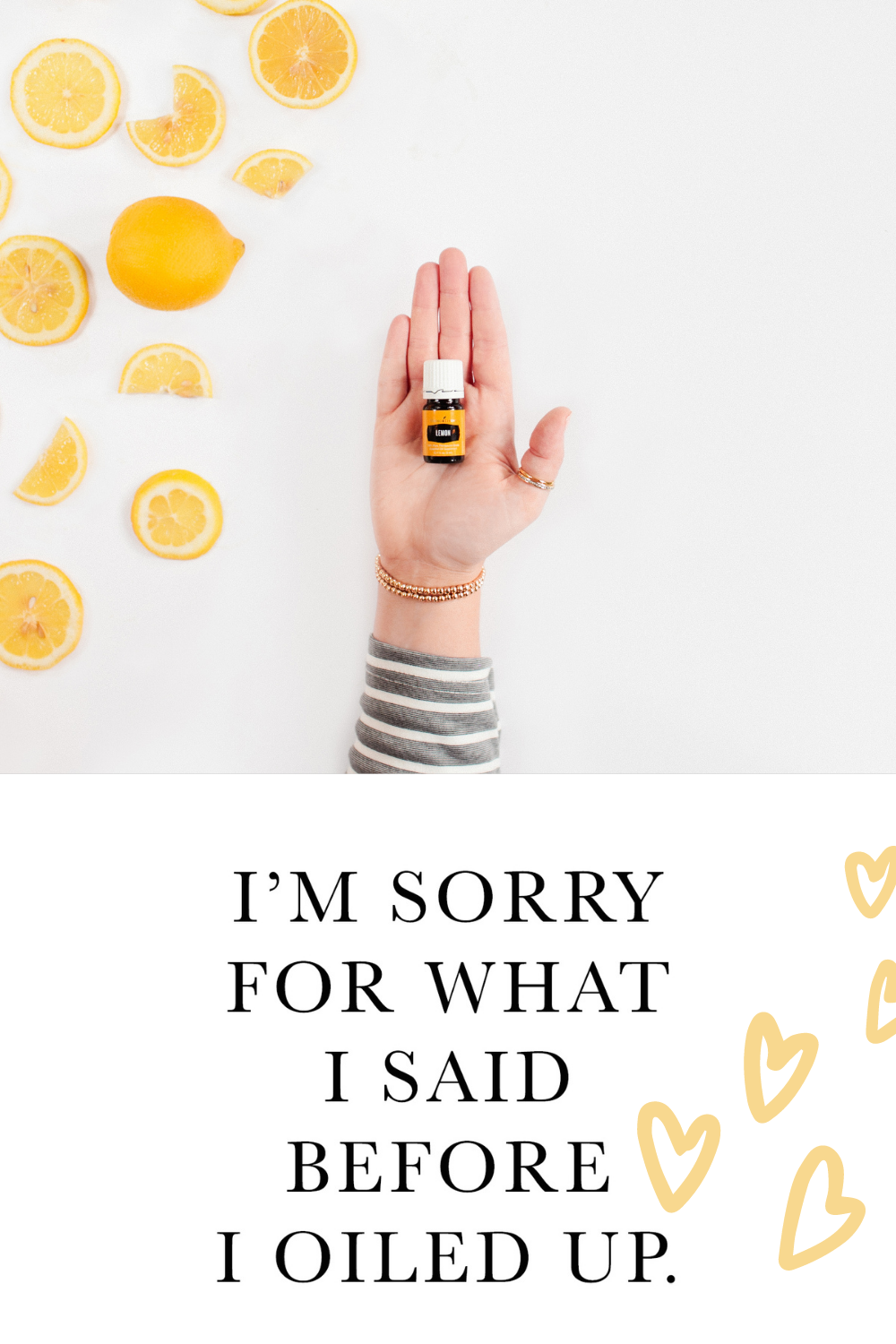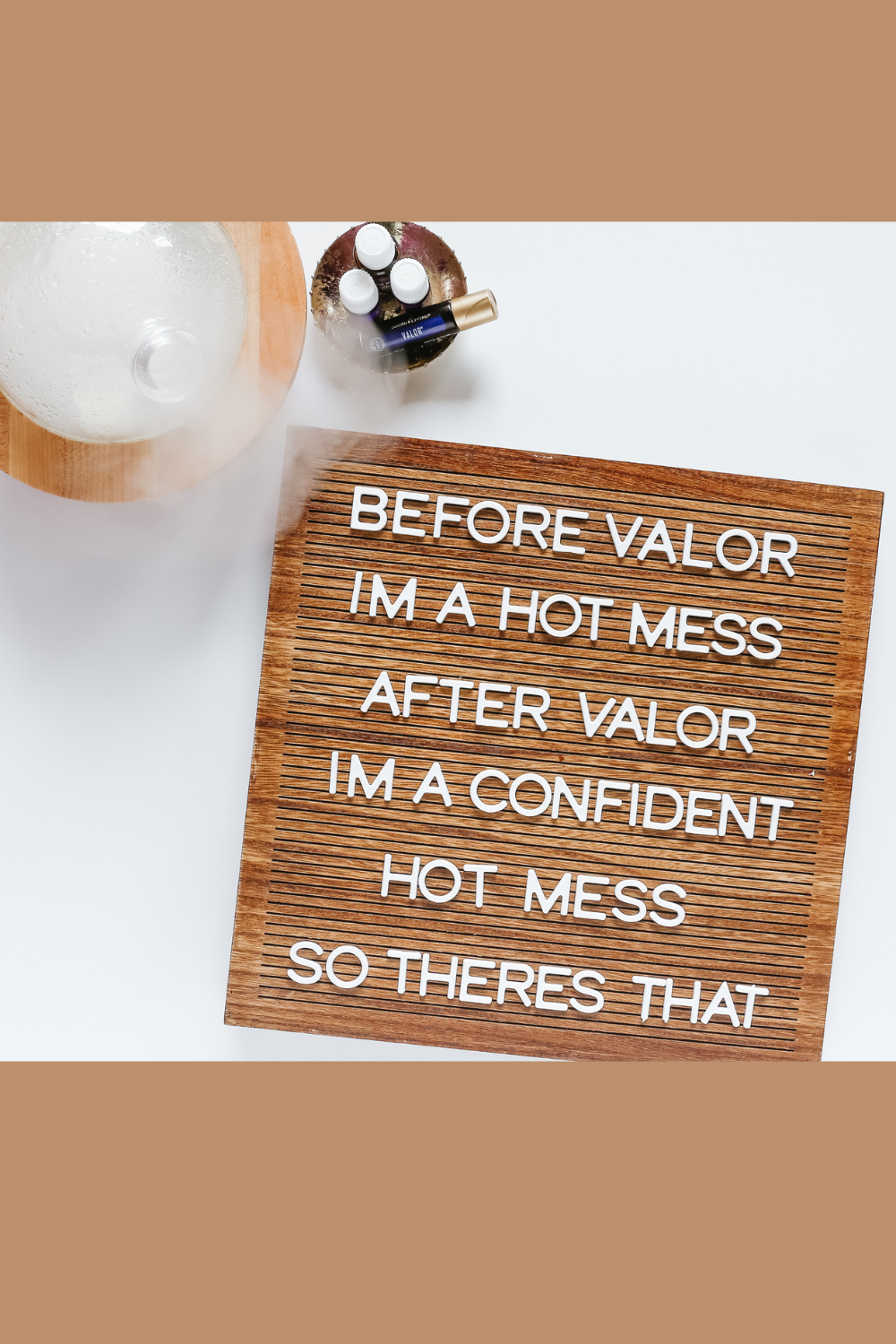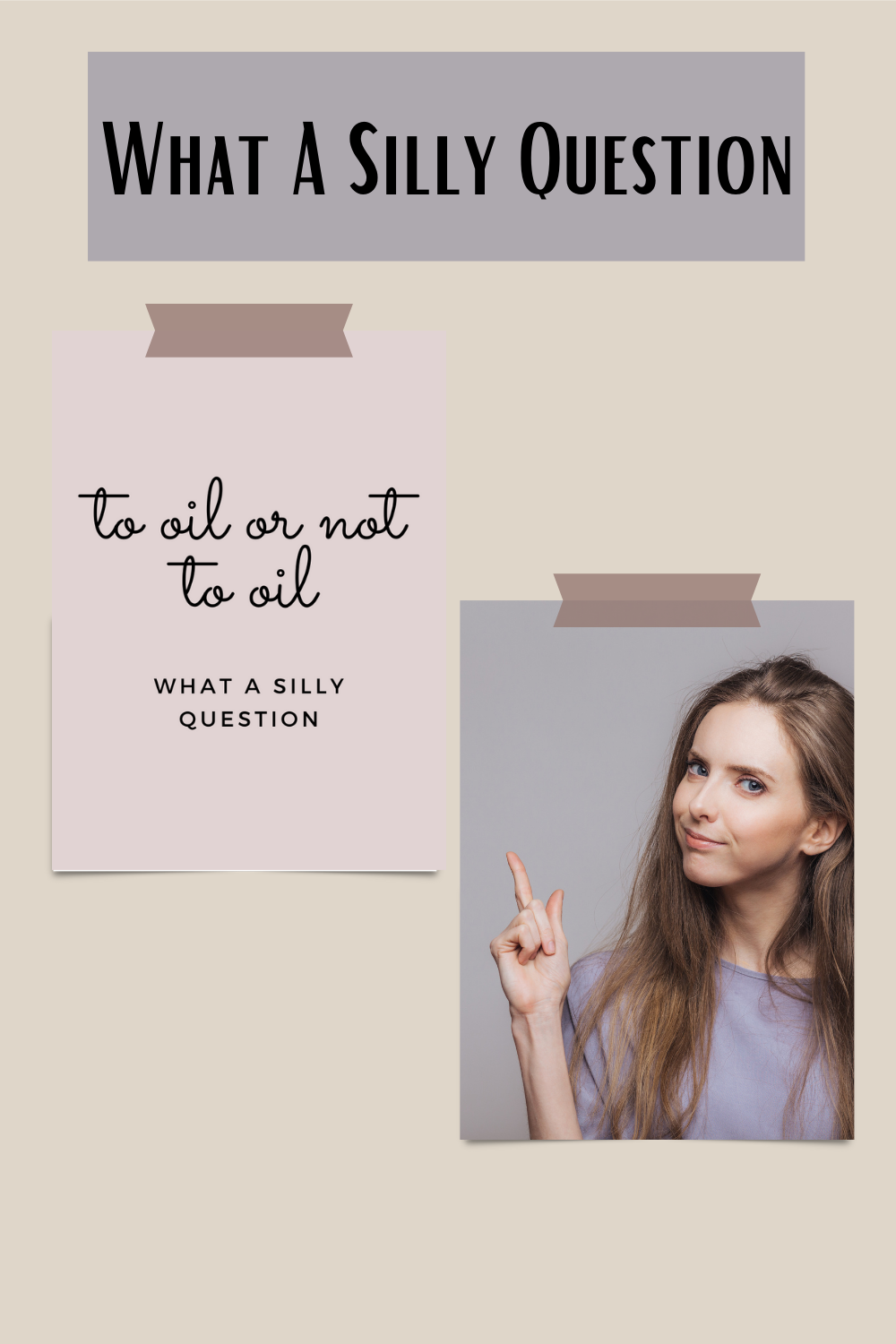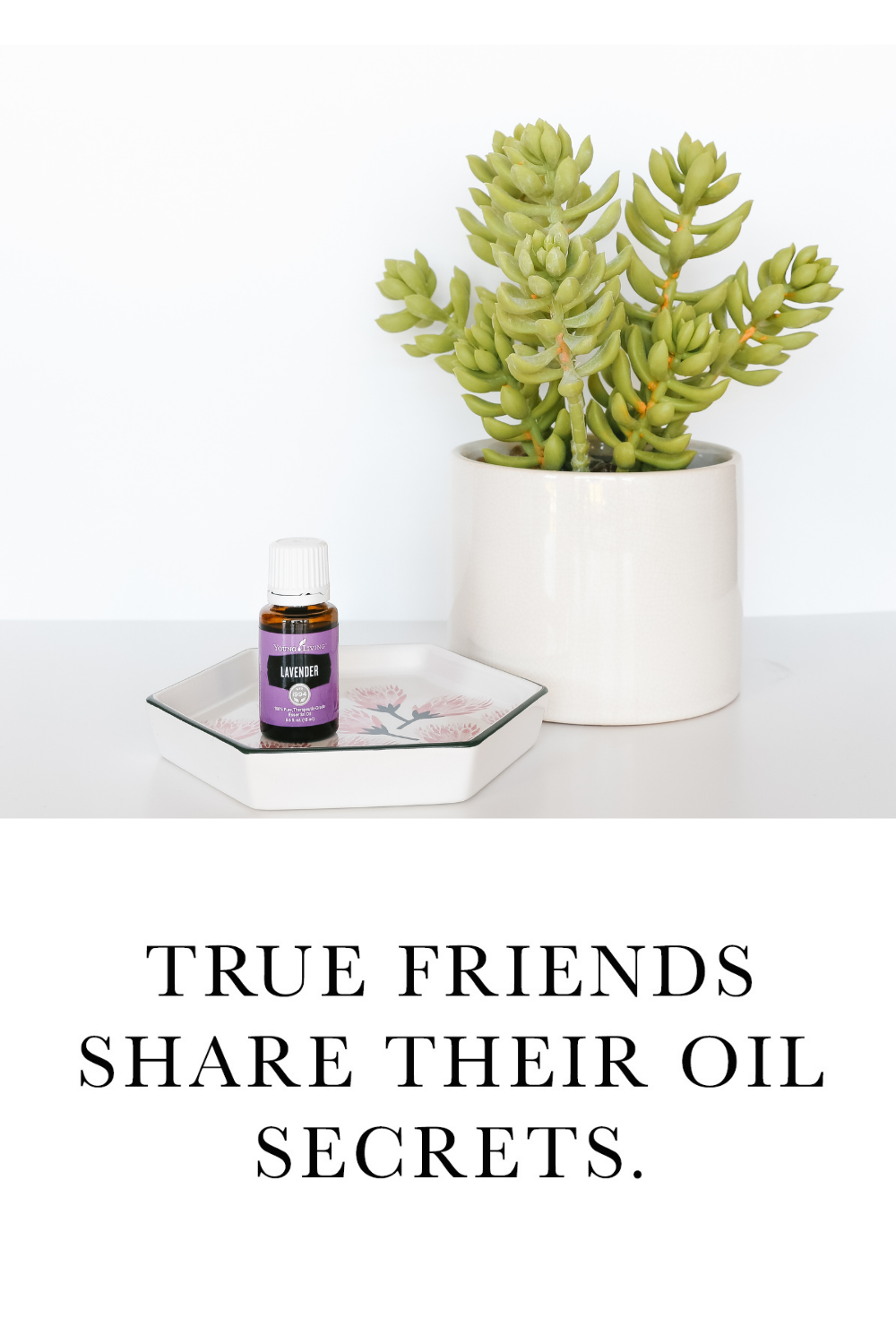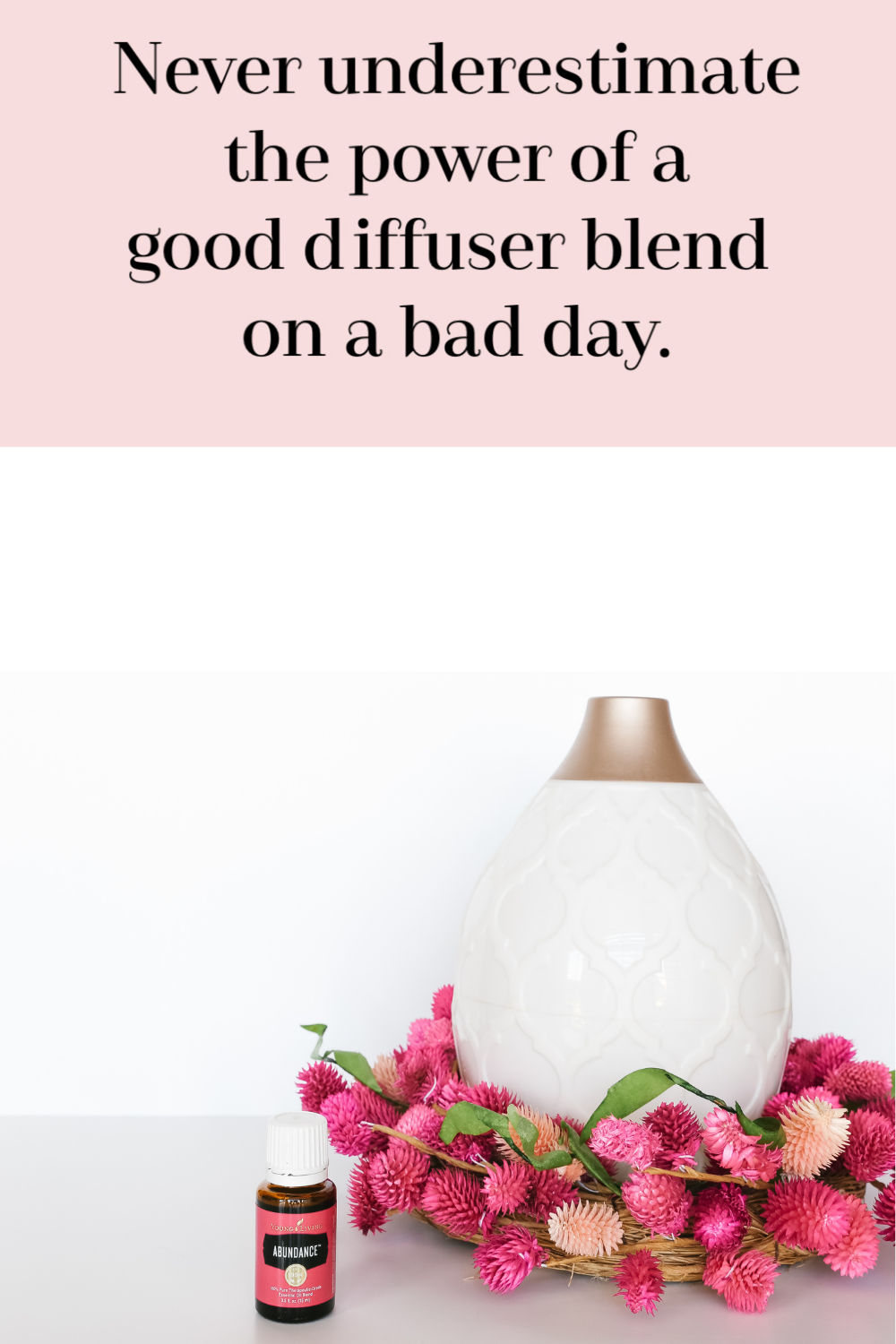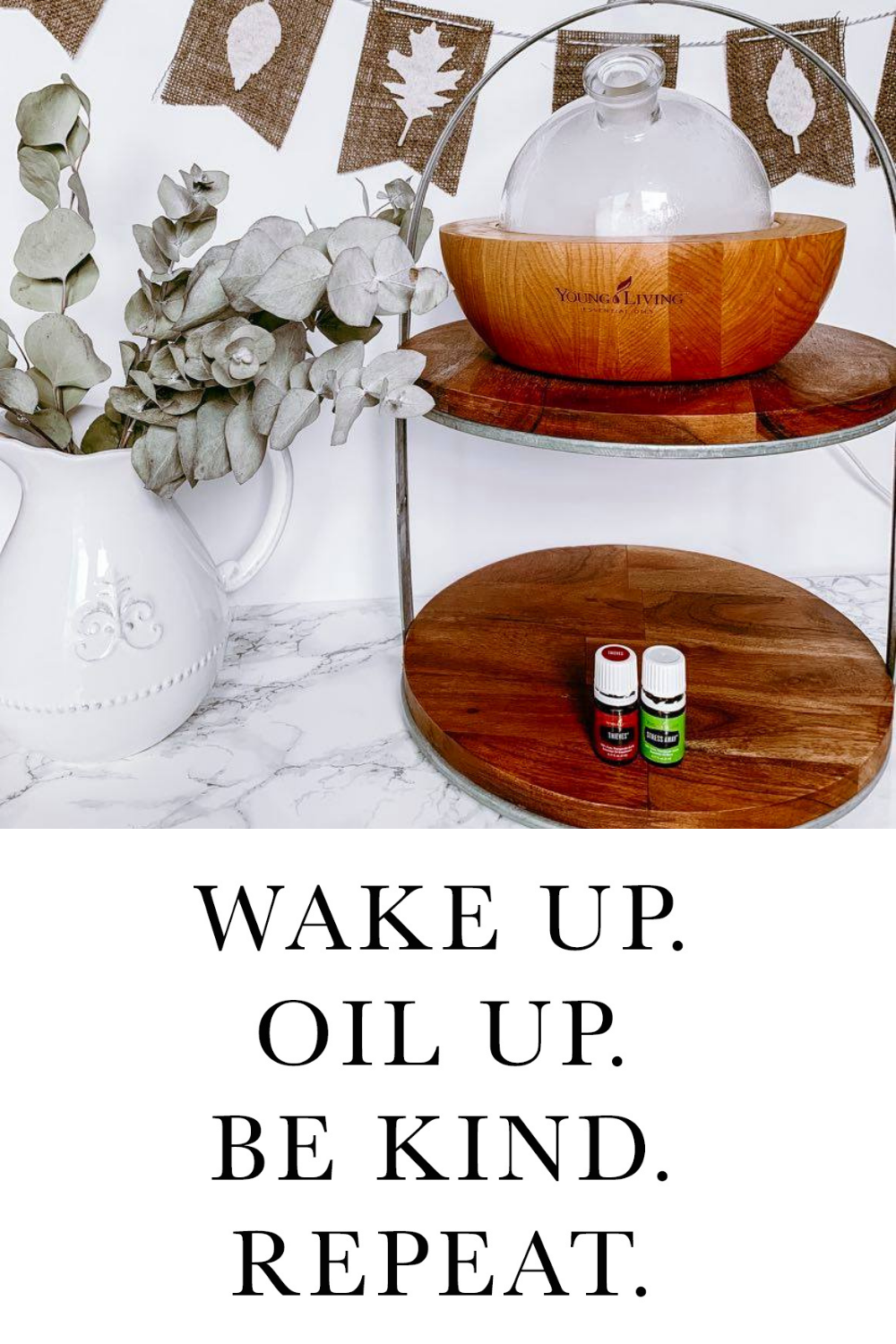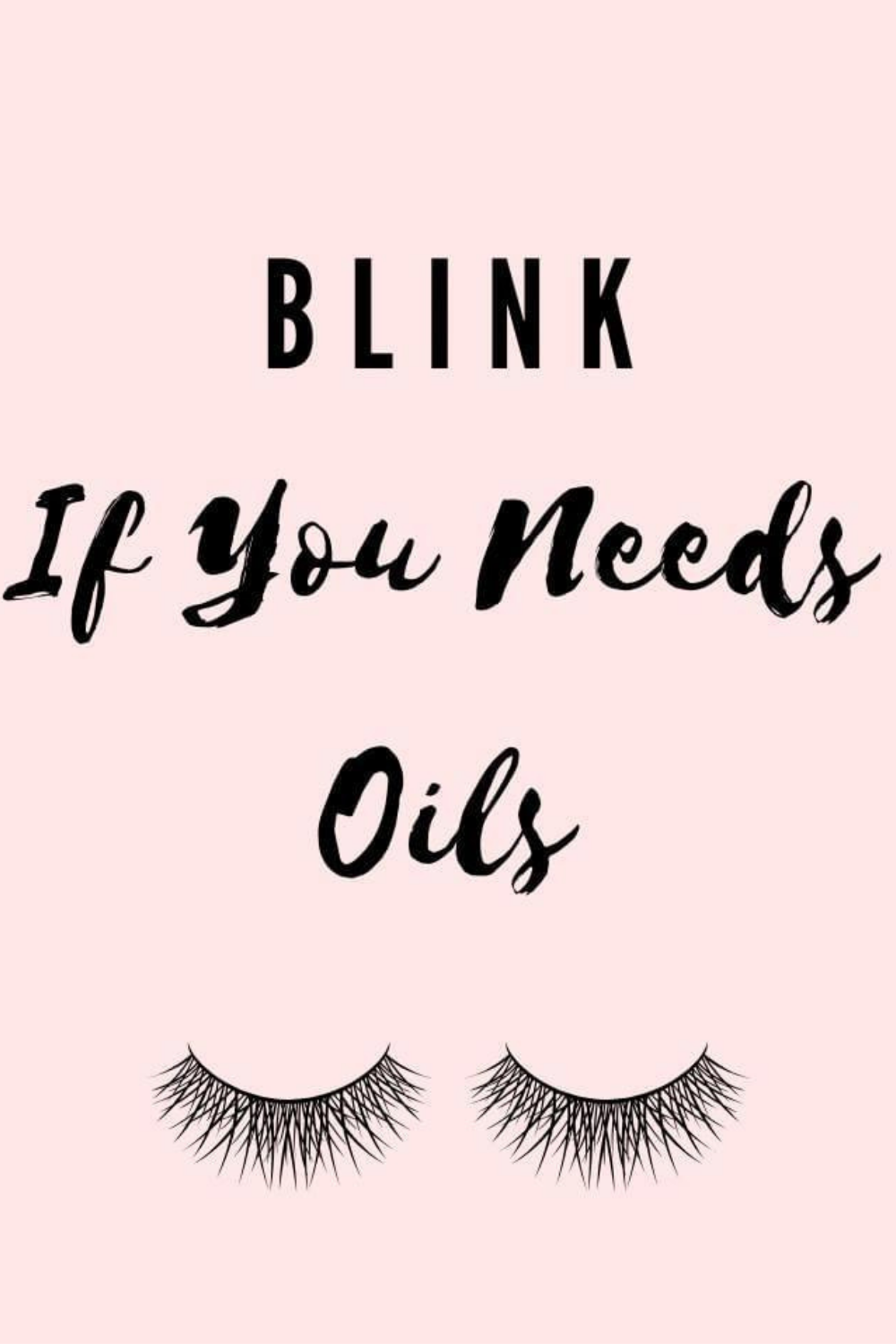 If you are oily already you probably got a kick out of these. If not, what are you waiting for?
May 12, 2020 07:32 AM Central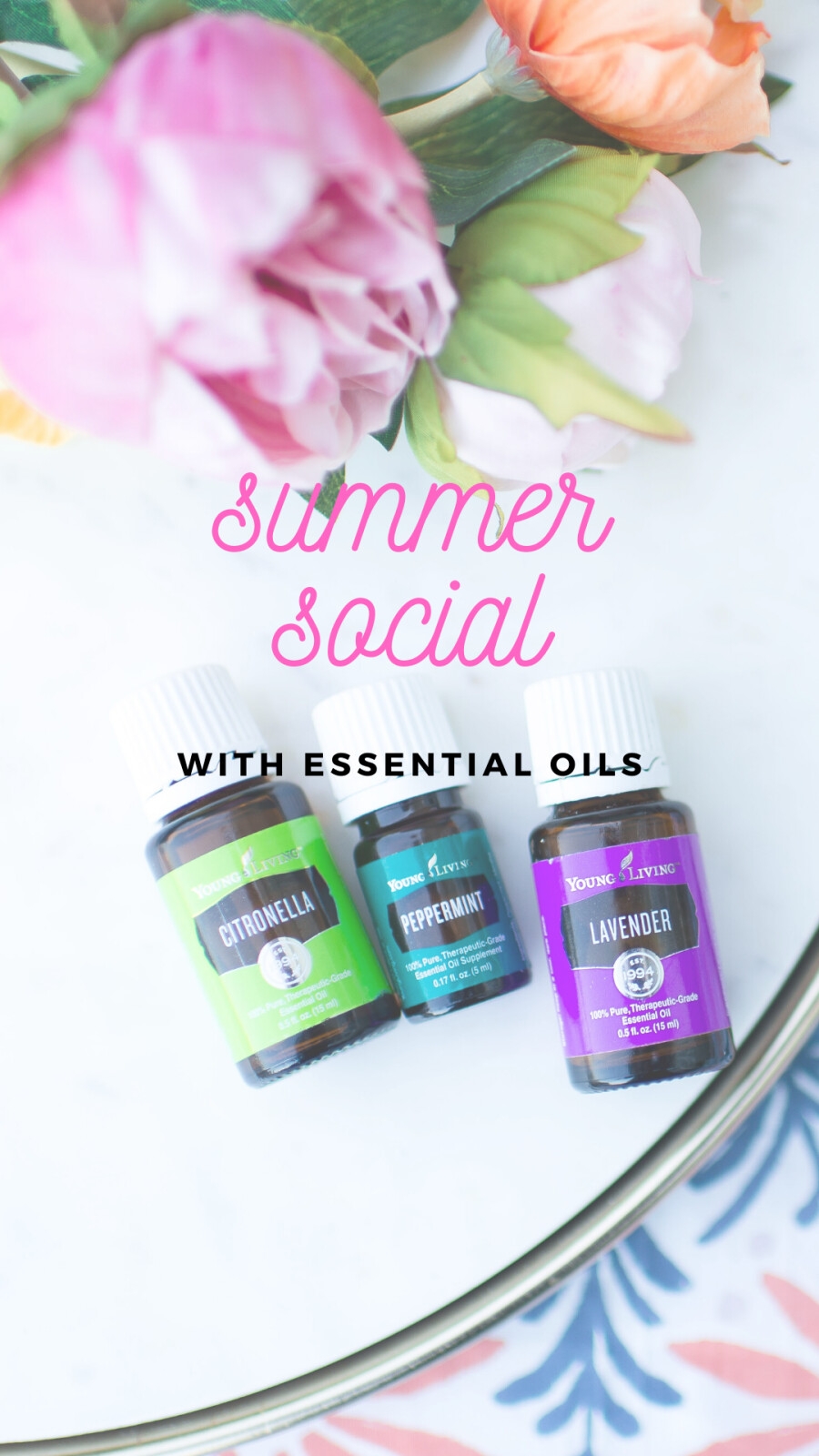 Welcome to the Summer Social, the OILY WAY!!!
I am so glad you are here! I'm excited to share some delicious recipes and awesome DIY projects with you! We are going to give you some cool summer secrets but will also teach you how to use AMAZING Young Living products to enhance your summer experiences!
I am not a doctor. I am not here to diagnose, treat, or cure any of your illnesses. The content I cover is for informational purposes only.
Let's dive in...wink..wink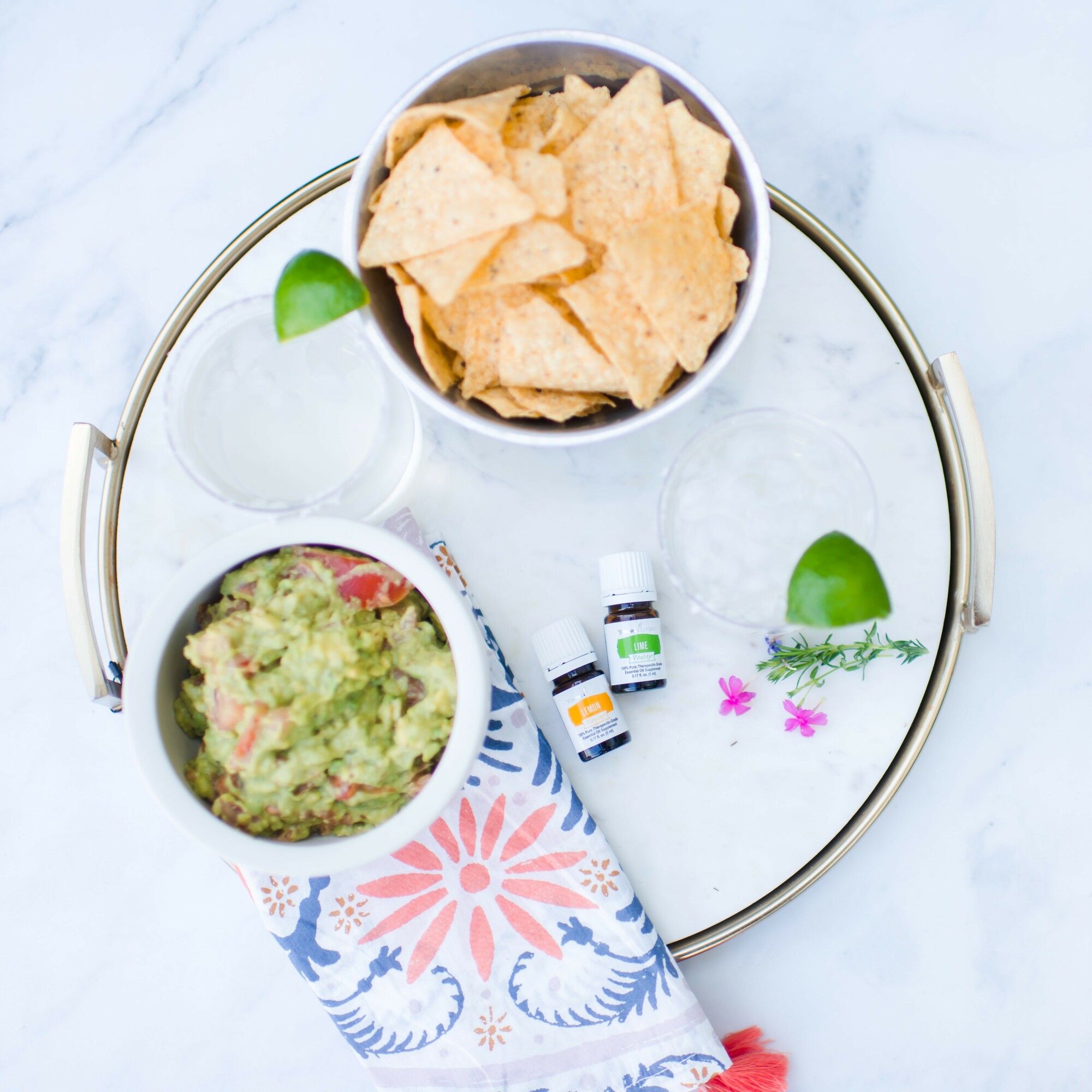 Every good meal starts with a tasty starter, so let's begin with some appetizer recipes.
Appetizers give your guests teaser bites of delicious flavors while they mingle and wait for the main course!
Put all those garden grown and farmers' market veggies to great use with these recipes!
#1 Lemon- Lime Guacamole
2 ripe avocados, seeded and mashed with a fork
1-2 T red onion, finely chopped
2 cloves garlic, crushed/minced
1/2 to 1 drop Lemon Vitality Essential Oil
1/2 to 1 drop Lime Vitality Essential Oil
1 small Roma tomato, diced
1 t fresh cilantro leaves, finely chopped
Salt to taste
Directions: Add avocado to a small mixing bowl. Mix into the avocado the red onion, crushed garlic, diced tomatoes, chopped cilantro, and salt to taste. Add a little of the lemon and/or lime essential oil (use the dilution tip we gave you) and taste; add more to taste.
Onion trick: To remove some of the bite of the red onion, soak the chopped onion in warm water for five minutes and then remove from the water.
Serve with tortilla chips.
Next up we have: Super Easy Blender Salsa
Combine the following in a blender:
¼ of a 28 oz can of organic diced tomatoes
cilantro to taste
1 clove garlic
1 jalapeño pepper
2-3 drops Lime Vitality Essential Oil
3 tsp sea salt
2 tsp ground cumin
2 tsp chili powder
½ white or yellow onion, minced
Blend/pulse until onion is in small pieces, add the rest of the can of tomatoes, pulse a few more times, and you're ready to go!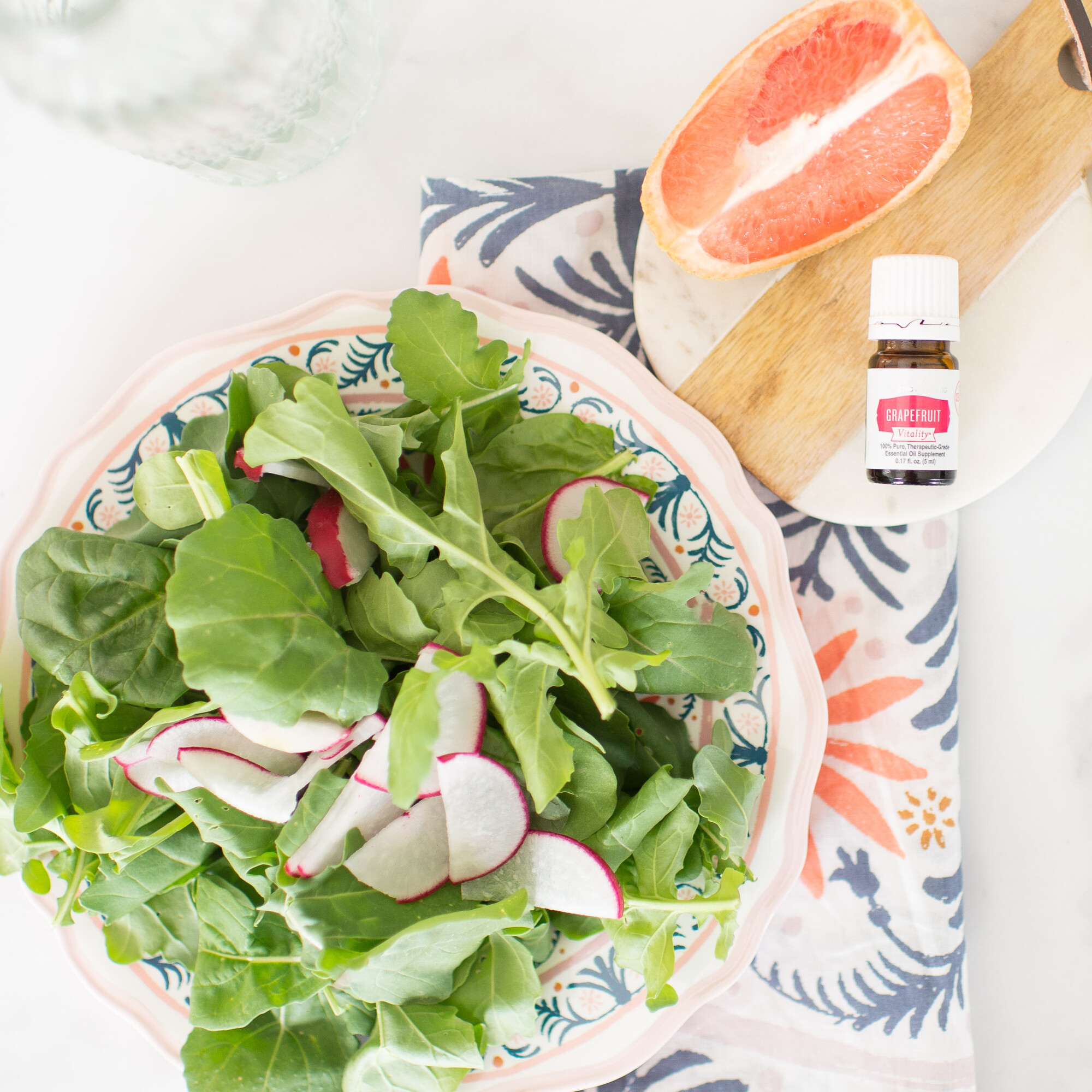 And to top your garden fresh salad?
Homemade Grapefruit Vinaigrette Dressing
3 T grapefruit juice from the can, or 3 T fresh-squeezed grapefruit juice
1/4 cup olive oil
2 tsp honey
1 or 2 drops Grapefruit Vitality Essential Oil, to taste
Pinch of salt and pepper
Lime Vitality supports your digestive, immune, and respiratory systems.
Grapefruit Vitality supports your cardiovascular system.
Lemon Vitality supports your digestive, immune, and respiratory systems.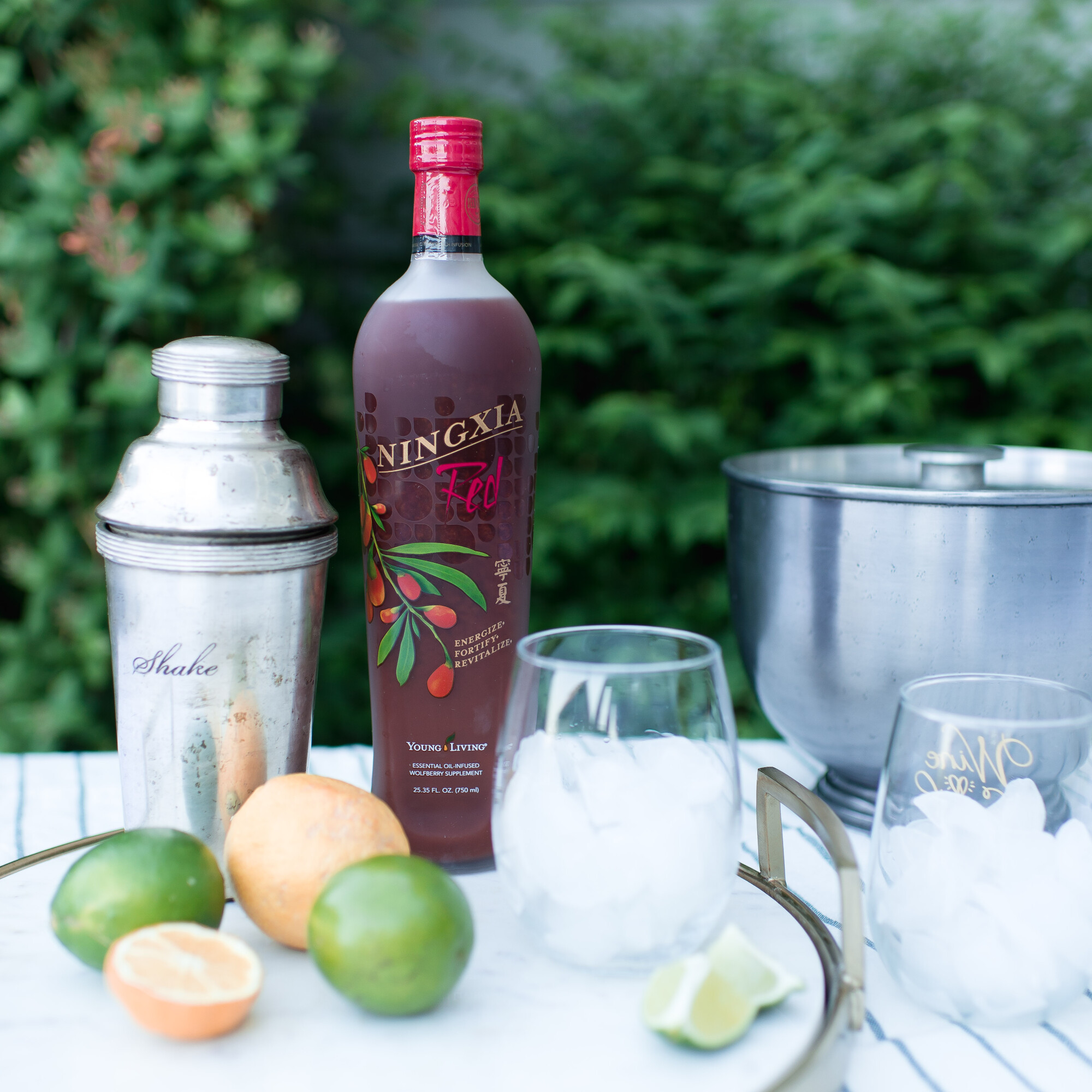 Looking for an easy and delicious summer cocktail? Try this simple Red Sangria recipe made with real food ingredients plus essential oils. Delicious for any occasion!
Ingredients
3 bottles of red wine, such as cabernet, merlot, or pinot noir, or try some Spanish red wine, like Tempranillo

1/2 cup brandy or rum

2 apples, green or red, cut into 2-inch chunks

2 oranges cut into 1-inch round slices

1 lemon cut into 1-inch round slices

2 T

raw honey

1 cup NingXia Zyng or seltzer water

1/2 cup NingXia Red

1 pint strawberries for garnish

5 drops Orange Vitality Essential Oil

5 drops Grapefruit Vitality Essential Oil

3 drops Lemon or Citrus Fresh Vitality Essential Oil --> Or a little of both ;)
Instructions
Mix the wine, honey, and brandy in a large pitcher. Stir until honey is dissolved.

Add fruit and refrigerate for at least 2 hours. Ideally, let sit overnight.

Just before serving, add essential oils and NingXia Zyng or seltzer water.

Garnish with fresh strawberries.

Avoid serving in plastic.
Mojitos all around! The perfect refreshing and light summer drink.
2 shots rum
1 shot agave syrup
1/2 squeezed lime
Sprig of mint
Splash of soda water
1 1/2 cup ice
2 drops Spearmint Essential Oil
4 drops Lime Vitality Essential Oil

Directions:
Use a muddler to muddle your mint in the bottom of your glass.
Blend all other ingredients in the blender. Pour into glass and serve with a slice of lime on the glass.
Cheers! And… please drink responsibly.
-----
Lime Vitality supports your digestive, immune, and respiratory systems.
Citrus Fresh Vitality supports your immune system.
Grapefruit Vitality supports your cardiovascular system.
Orange Vitality supports your digestive & immune systems and promotes healthy skin.
Spearmint Vitality supports your digestive system.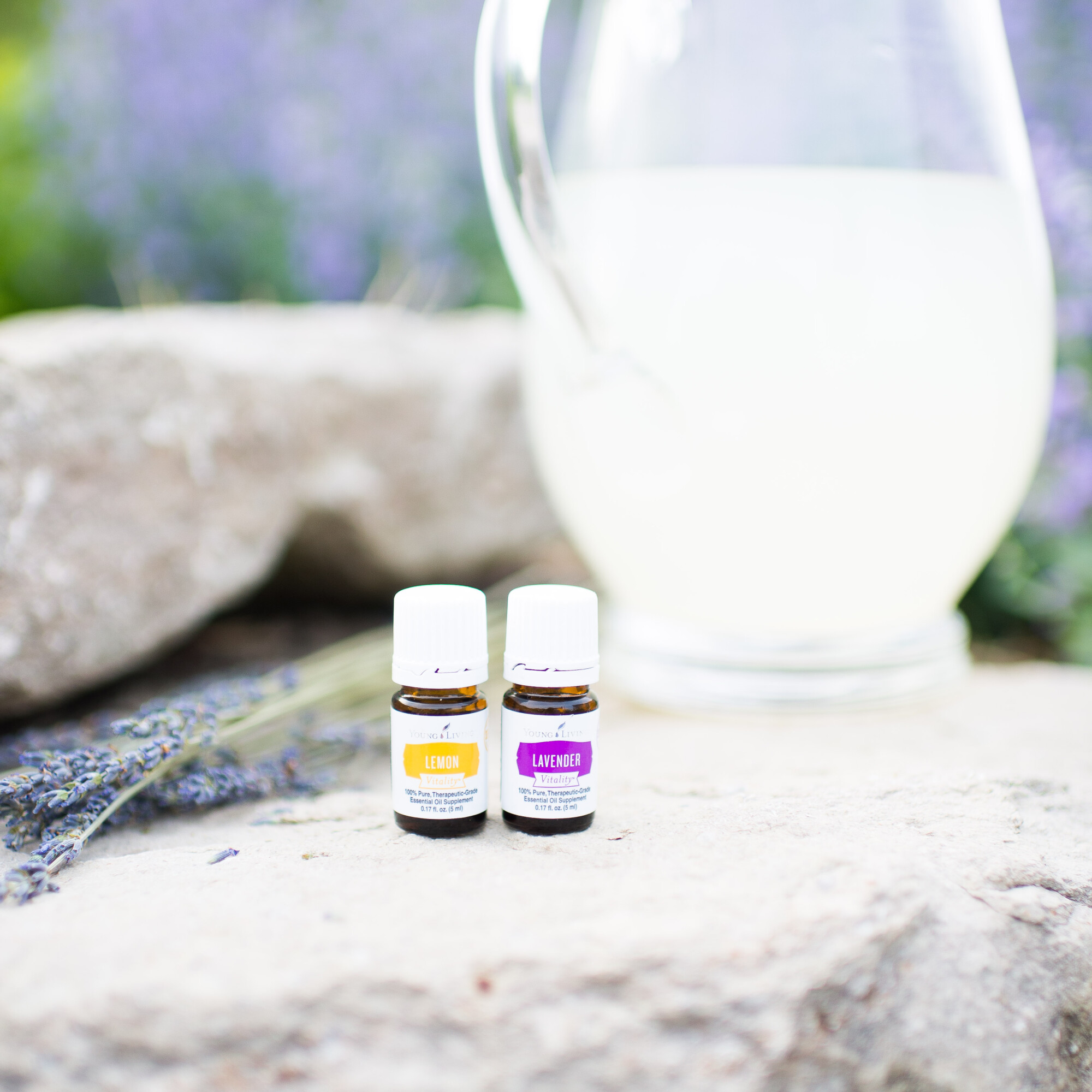 Lavender Lemonade
I'm always looking for delicious alternatives to artificial flavors and drinks with tons of sugar. This recipe is easy and delicious; plus, the kids will love it.
Ingredients:
14 cups water
1 cup lemon juice
1 cup demerara sugar or 1/2 Yacon Syrup or any other sweetener of choice
8 drops Lemon Vitality Essential Oils
1 drop Lavender Vitality Essential Oils
Directions:
Mix all ingredients in a gallon container. Stir until sugar is completely dissolved. Chill and serve over ice.
------
Lemon Vitality: Supports your digestive, immune and respiratory systems.
Lavender Vitality: Supports the cardiovascular and nervous system.
What kinds of drinks do your kids beg you for now?
No kids? What would you typically serve for kids at your summer social? :)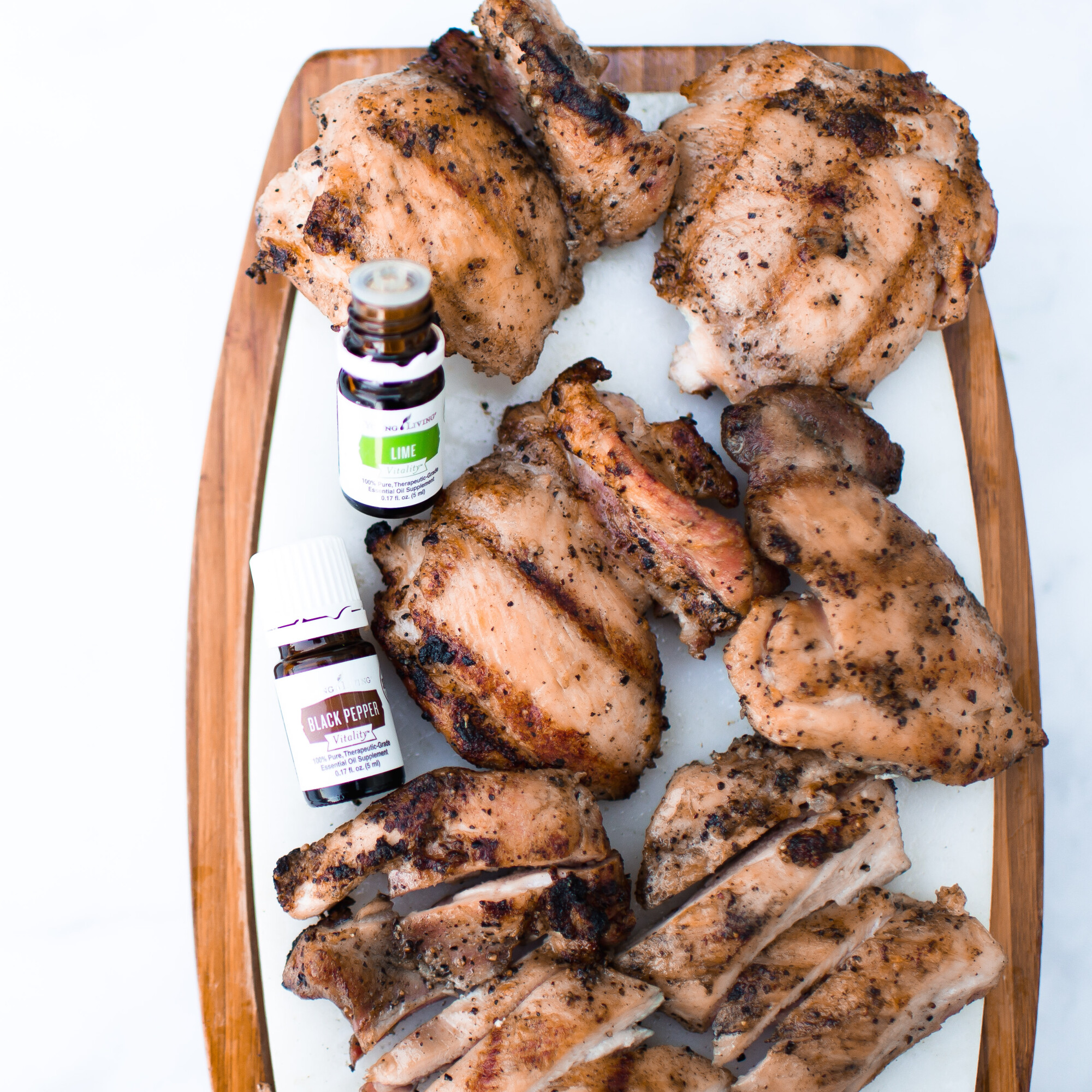 Grill Marinades
Store-bought marinades have a shelf life, which means the ingredients lose freshness every day they sit there, and at the same time, the flavors lose their intensity.
The secret to mastering marinades is in knowing the effect of various marinating durations.
Marinating for two hours or less will impart a surface flavor.
For a fully infused flavor, marinade for 8-24 hours.
NOTE: The thicker the meat, the longer it takes to absorb the flavor.
Here are a couple of my favorite marinade recipes. They're full of flavor AND free of any preservatives.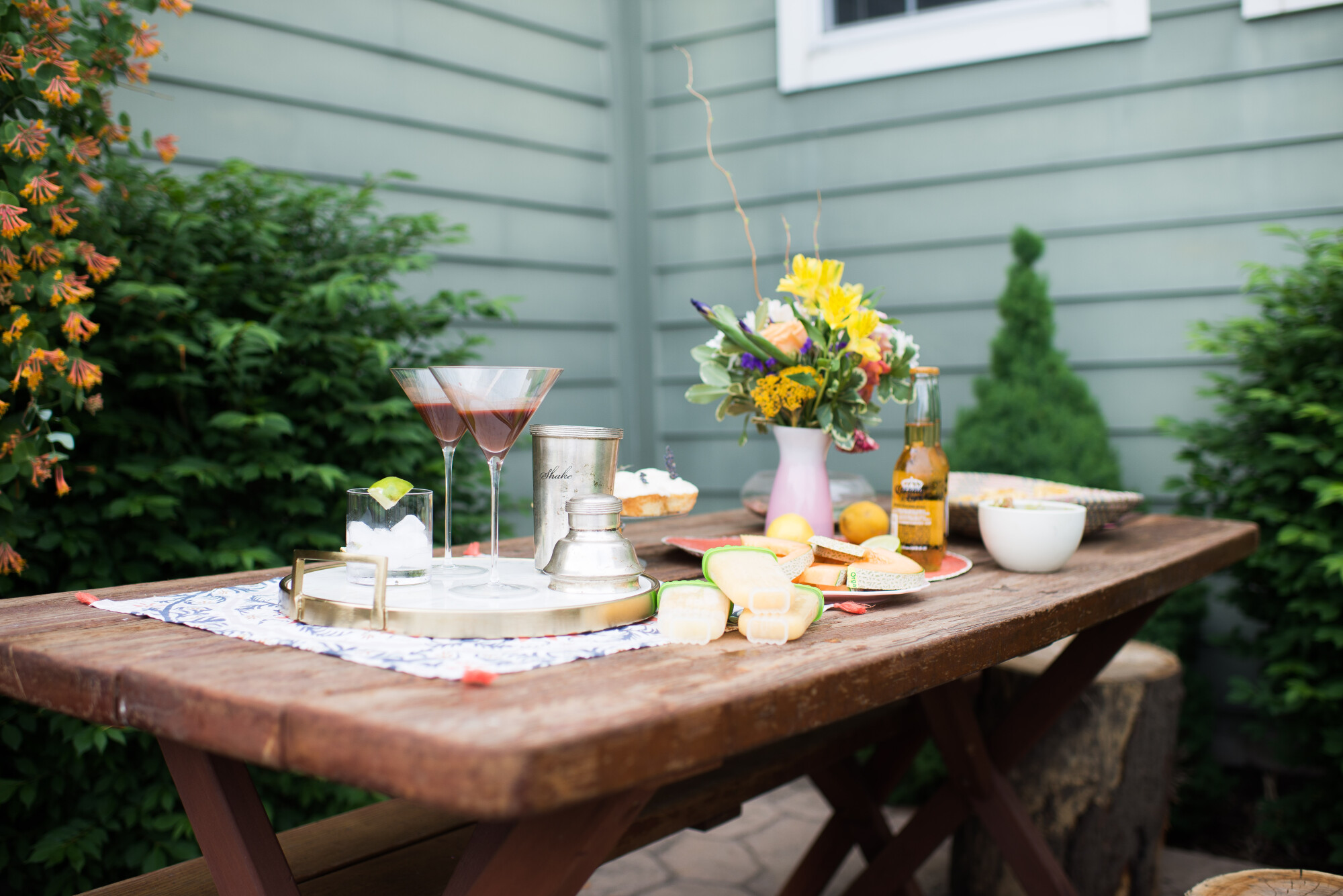 Is anybody here a taco fan? Check out this killer Chicken Marinade!
Juice of 2 limes
1⁄3 cup olive oil
1 clove garlic
1/2 cup lightly packed fresh cilantro leaves, chopped
1 teaspoon cumin
1⁄2 teaspoon chili powder
1⁄2 teaspoon red pepper flakes
1 teaspoon kosher salt
2 drops Black Pepper Vitality Essential Oil
*2 drops Lime Vitality Essential Oil
Mix the above ingredients together. Allow chicken to marinate for 2-6 hours.
*Avoid plastic when using citrus essential oils.
Here's a delicious shrimp marinade that is perfect for those shrimp kabobs!
Shrimp Marinade
Ingredients:
1 tablespoon extra-virgin olive oil
1/2 teaspoon Dijon mustard
1 teaspoon fresh parsley, chopped
1/4 teaspoon garlic powder
2 drops Lemon Vitality Essential Oil
2 drops Coriander Vitality Essential Oil
-----
Lemon Vitality & Lime Vitality support your digestive, immune, and respiratory systems.
Coriander Vitality supports your digestive and hormonal systems.
Black Pepper Vitality: Supports your digestive and nervous systems.
Share your favorite kind of taco in the comments.
Chicken, beef, seafood, or veggie?
And what are your must-have taco toppings?
Desserts
No meal would be complete without dessert!
Citrus Coconut Popsicles are the perfect way to cool down on those HOT summer nights!
Ingredients
1 can of full-fat coconut milk
1 cup of orange juice or orange-pineapple juice (Get creative!!!)
1/3 cup (or to taste) agave or sweetener of choice
1-2 drops of Lime Vitality or Citrus Fresh Vitality Essential Oil
Directions:
Blend coconut milk, agave, and Lime Vitality Essential Oil.
Pour mixture into a popsicle mold, dividing evenly.
Place in freezer for 10 minutes; then top with juice
Freeze again for 30 minutes.
Insert popsicle sticks. Continue freezing until firm.
Lime Vitality supports your digestive, immune, and respiratory systems.
Citrus Fresh Vitality supports your immune system.
In the comments, share a dessert you can't ever turn down.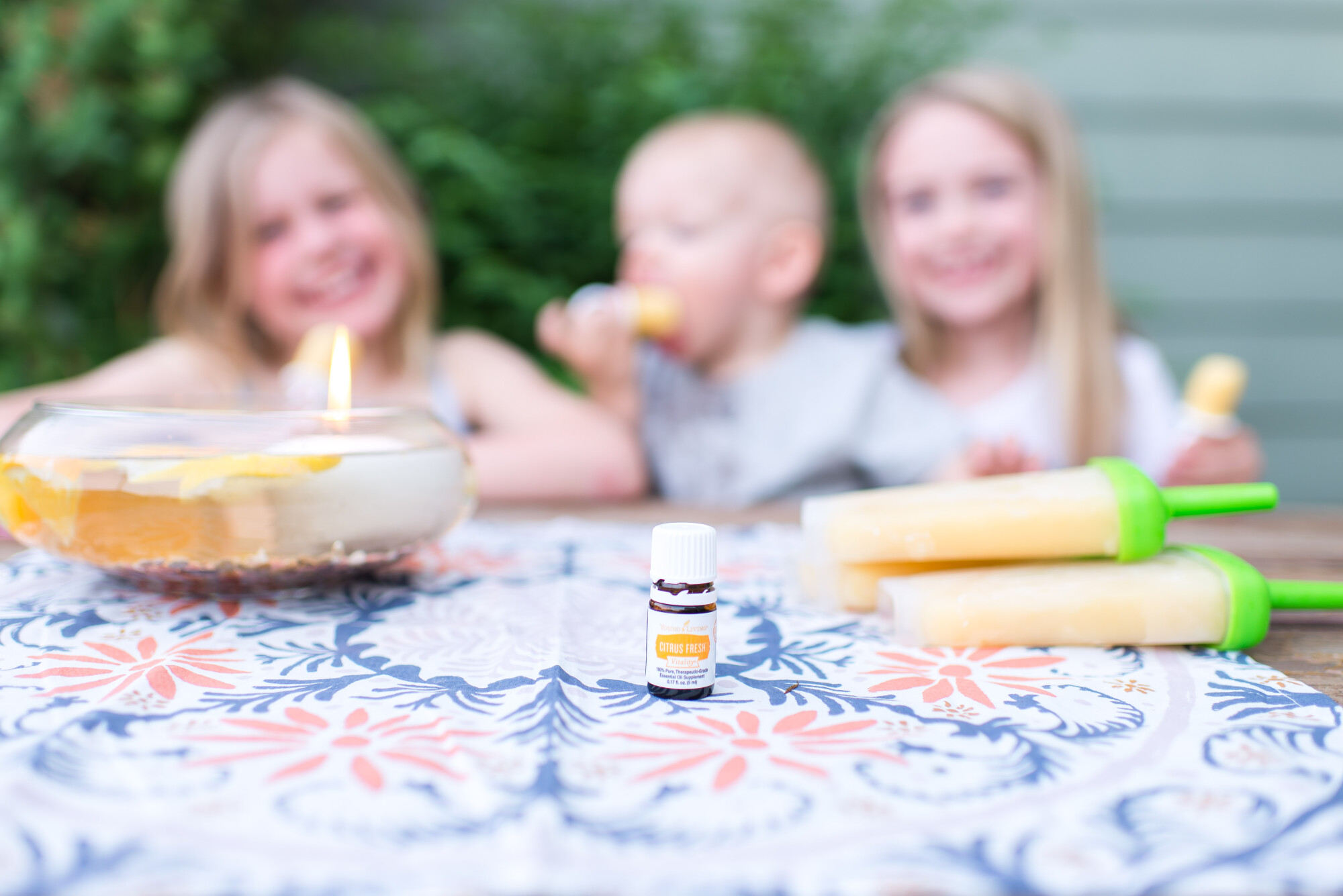 Outdoor Spray
Hot summer evenings outside are best enjoyed annoyance-free. Check out this awesome-smelling outside spray that will keep your evenings much more enjoyable.
Ingredients:
2 oz Witch Hazel
2 oz distilled water
20 drops Thieves Essential Oil
20 drops Lemon Essential Oil
20 drops Rosemary Essential Oil
20 drops Citronella Essential Oil
Mix together in a 4oz spray bottle. Shake before use.
BONUS: This can be a great diffuser blend for the back patio or camper, too! Use two drops of each oil with water in your diffuser.
Soothing Stick
If you forget to apply your outdoor spray, don't worry. I have your back. This is perfect for kids!
DIY Soothing Stick
5 drops Lavender Essential Oil
5 drops *Purification Essential Oil
3 drops *Peppermint Essential Oil
*Leave the Peppermint and Purification out of this recipe if using on children 2 years old or younger.
Combine these magical essential oils in a 10 ml roller and fill the rest with V6 complex oil or your favorite carrier oil. Apply this soothing stick roll-on to any areas you need and as often as you need it.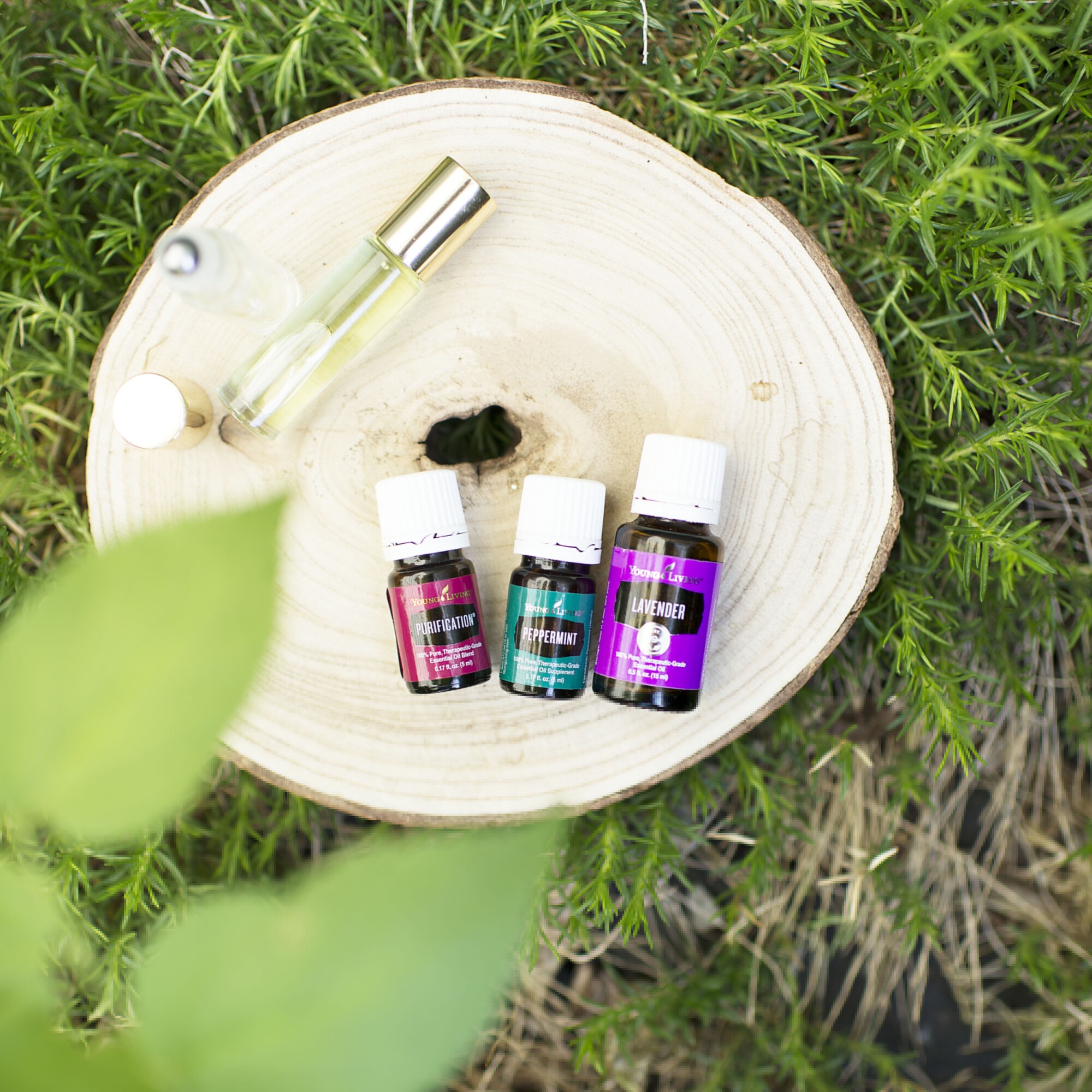 Floating Citronella candle
Spruce up your summer social with this beautiful DIY citronella candle. It is not only EASY but it will change the look of any table AND it actually WORKS!



Did you know that many of those store-bought citronella candles don't actually contain citronella oil? Instead, the candles are often just citronella 'scented.' BIG difference.
Supplies
Glass bowl or container

Decorations of your choice. You can use anything! (Lemon peels, orange peels, cinnamon sticks, lavender, rosemary, flower petals, river rocks, etc.)

20 drops

Citronella Essential Oil

10 drops

Lemongrass Essential Oil

1 T Witch Hazel

Water to top off glass bowl or container

1 unscented floating candle
Instructions
Gather decorations and arrange in a bowl. I recommend cutting them into two-inch pieces so they don't bunch at the top of the bowl or cause it to overturn.

Add Witch Hazel, Citronella, and Lemongrass Essential Oil to the bowl.

Fill in the remaining bowl space with water.

After placing your bowl outside, top it off with the floating candle and light it to create a cozy, aromatic ambiance you and your guests can enjoy throughout the evening.
----//----
Fun fact about Citronella Essential Oil! There are quite a few recipes out there to create your own aluminum-free deodorant with citronella. (We will save those for another class.) Meanwhile, did you know that the aluminum in deodorants has been linked to health problems, including the neurological damage associated with Alzheimer's disease, and conditions like anemia, Lou Gehrig's disease, glucose intolerance, memory problems, and Parkinson's disease? GROSS!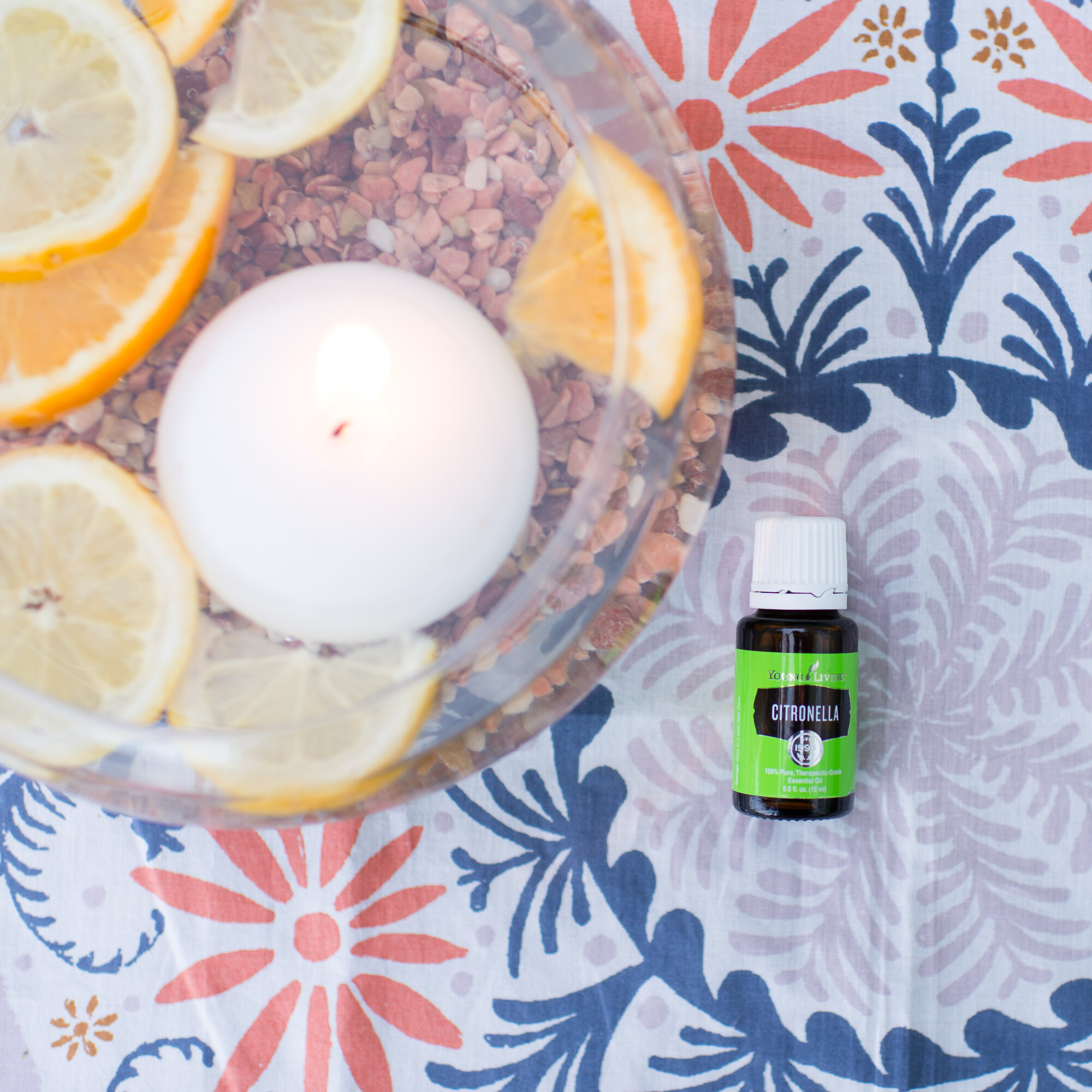 Playtime Balm
Ok this DIY is a little more complicated but definitely worth it! I promise. This will have you ready for all those mishaps that summer can bring.
Playtime Balm
Ingredients
¼ cup coconut oil
¼ cup olive oil
1 T beeswax
10 drops Lavender Essential Oil
10 drops Frankincense Essential Oil
5 drops Myrrh or Helichrysum Essential Oil
1 drop Peppermint Essential Oil
5 drops Tea Tree Essential Oil
Directions
Melt all ingredients except the oils in a double boiler. When cooled, add essential oils and pour into glass jars or lip balm tubes. Allow to harden.
Apply to knees, elbows, and any other place that might need a little extra love.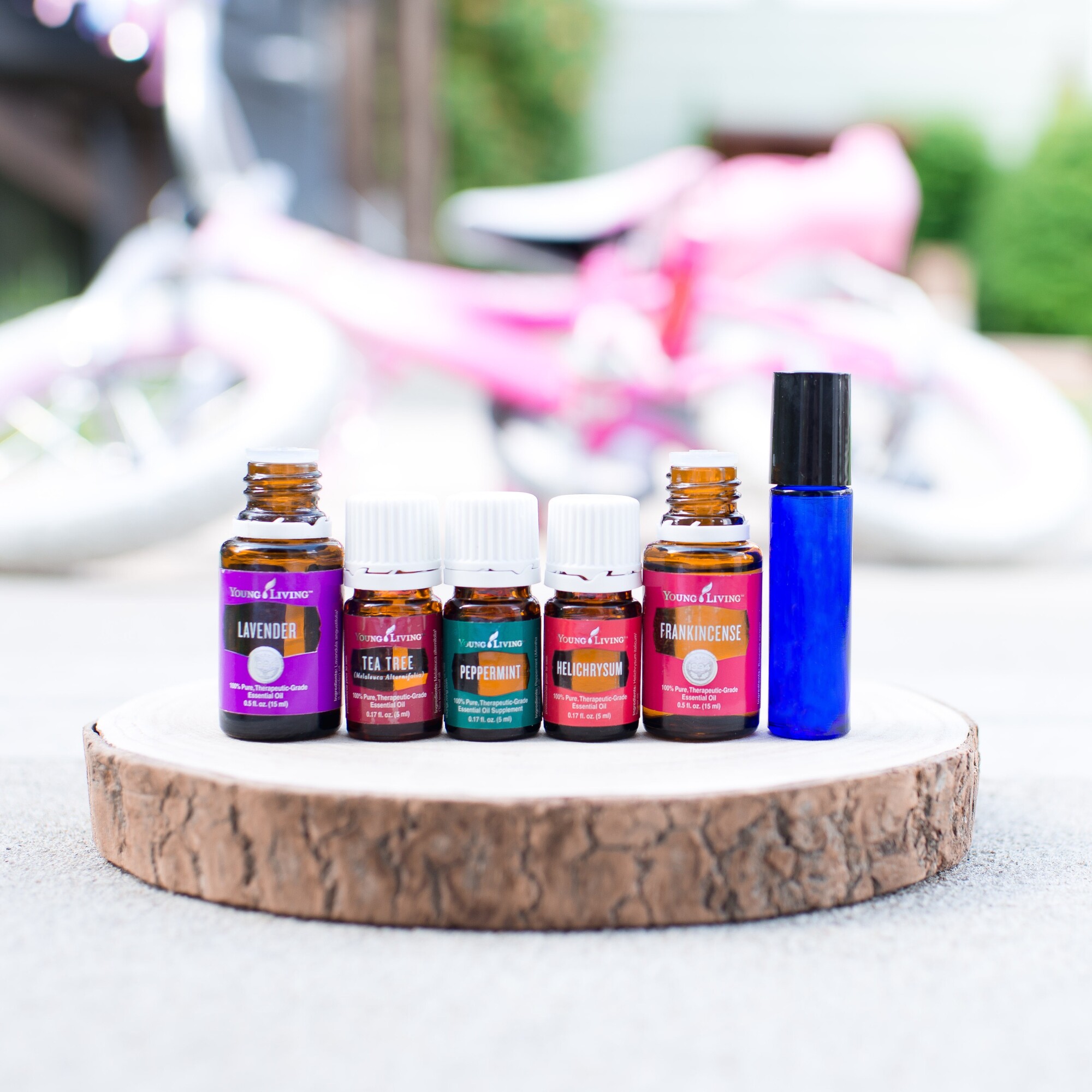 Essential Rewards
Your Premium Starter Kit (which we will talk about next for those that still need one) is a great place to start but it is only the BEGINNING of your wellness journey! It is the continued use of Young Living's health-benefiting products and oils in your everyday life that will help you reach your wellness goals. From oils and supplements to household products, personal care products, even makeup, and food... Young Living has you covered!
There are two ways to order once you become a member...
Quick Order
Order whatever you want, whenever you want

No limit to the number of times you can order per month

No points earned

Freebies starting at 190pv order totals (new promos announced monthly)

Qualifies you to receive referral bonus money for helping friends enroll with a Premium Starter Kit if you spend 50 PV



Essential Rewards (ER)
The most cost-effective way to support your health on a regular basis is to order through Essential Rewards, a monthly subscription program with LOTS of perks. You get to choose what comes inside your box AND when it processes! Leave it as is or change it every month.. up to you!
Your ER subscription also unlocks access to YL Go and YL Go+, our exclusive shipping subscriptions that offer fast, easy, free shipping credits with priority processing!
Limited to ONE Essential Rewards order per month

Minimum order amount of 50 PV (Product Value)

Can still order additional items through a Quick Order if needed

Discounted shipping

Earn Essential Rewards points towards future orders - the % back increases with time!

Loyalty gifts every 3 months for the first year then once a year thereafter

Freebies starting at 100pv order totals (new promos announced monthly)

Access to exclusive discounted bundles like the NingXia Red ER Kit & the Thieves ER Kit

Qualifies you to receive referral bonus money for helping friends enroll with a Premium Starter Kit
Guess what?? You can now enroll in Essential Rewards right away! Your starter kit can count as your first ER box! That means you'll get a FREEBIE oil (varies with each month) plus 10% back in rewards points RIGHT AWAY!!
Wondering where to start in this world of oils? Fear not! I have the answer: the Premium Starter Kit aka the PSK!
When you get started with your PSK (everything you see in this picture), you automatically get a membership with membership pricing, 24% off everything, AND access to discounted ER bundles.
Your premium starter kit contains many of the oils used in these recipes! You get Lavender, Lemon Vitality, Peppermint Vitality, and others.
There are several options to start your membership, some as low as $35. You can see all of them
HERE
The best part is when you start your wholesale account with Young Living and our team, of course, you will have access to a private FB community where we offer support and encouragement and a place for you to ask questions. You can have all the oils in the world but if you don't know what to do with them, you waste your time and money. NOBODY got time for that.
With a membership, you have the opportunity, IF YOU CHOOSE to help your friend, or two, or three, get a starter kit, and while you're at it, doing so will pay for some of your oils. It's as easy as passing your member number along. I'll help you when the time comes.
Have questions? Ready to start your membership? Email me at hello@marieinmontana
or comment below. I would love to help you get started and help make sure you get your freebies!!
When you order your premium starter kit and use my referral link I will send you an amazing welcome pack. It will include some reference materials to help you get started and a few things to make oiling easy. Plus, a $25 Amazon gift certificate.
Let's get Our Summer Social Started, the OILY WAY Y'all
Marie