Nov 8, 2019 09:11 AM Central
The holidays are right around the corner, can you believe it? Soon, the smell of turkey and pumpkin pie will fill the air. Young Living has got your back with the only brand that has over 40 essential oils dedicated to consumption only.
Jazz up your

holiday meals this

year with Vitality Oils!
Young Living's Vitality dietary essential oil line gives you the freedom to share and explore some of their best-loved essential oils in a variety of nutritious and delicious ways. They are perfect for adding flavor to your favorite foods or using them as dietary supplements. Vitality oils are more flavorful, more economical, and have a longer shelf life than dried herbs and spices. PLUS you get all the added benefits of essential oils, they are more than a pretty smell.
Let's get cooking some savory holiday meals using Vitality Essential Oils.
Add a little zip to your green beans with Lemon Vitality Oil.
.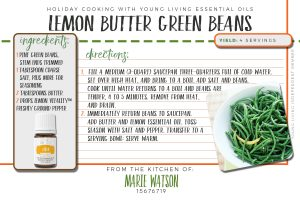 What would the holidays be without cranberry sauce? Well if you add Orange, Lime, and Lemon Vitality Oils a little bit more exciting.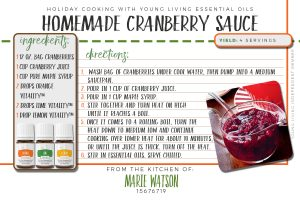 Who doesn't love mashed potatoes? Liven them up a little more this year by adding Black Pepper and Rosemary Vitality Oils to your spuds. Your family will love you for it.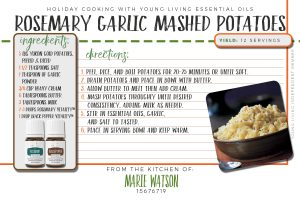 I am from the south y'all. I live in Montana now but we know how to make good cornbread dressing. Adding Sage, Thyme and Black Pepper Vitality Oils gives this tried and true recipe the edge and will have y'all talking like me in no time!!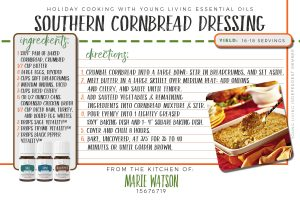 Shut yo mouth! Sweet potato casserole is so good it will make you wanna slap your mama--not really we just say that in the south. Drop-in some Lemon and Cinnamon Bark Vitality Oils for just the right spin on this family classic.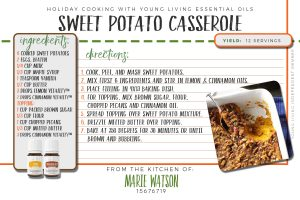 I like ham just about any way you cook it. This orange honey glazed ham is a keeper with Orange, Cinnamon Bark, and Clove Vitality Oils.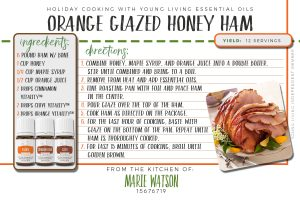 Turkey graces just about every table during the holidays and there are so many different ways to cook them. Injecting your turkey is a great way to add flavor to your holiday bird. Oregano, Thyme, Black Pepper and Lemon Vitality Essential Oils make this a unique way to serve this traditional meal.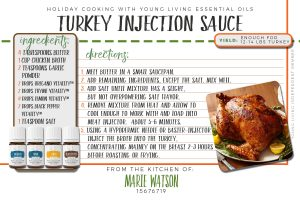 Want to stay in touch? Join our newsletter
Gravy gravy everywhere!! If you like gravy all over your plate you will love this recipe. Using Black Pepper, Thyme and Sage again make this a mainstay on your holiday table.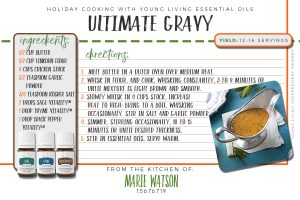 Another family favorite...pumpkin pie. There are a million and one different recipes for it. Adding Cinnamon Bark, Nutmeg, Clove, and Ginger Vitality oils to your recipe makes it a gem.
I hope you learned how you can use Young Living Vitality Essential Oils to cook with or use as supplements. Young Living is the world leader in essential oils and they have over 600 oil-infused products that are free of synthetic chemicals. This is the only brand that has Vitality Oils that are designed for consumption.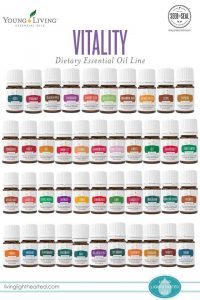 Becoming a wholesale member of Young Living allows you to receive a 24 % discount on all of the products. What does it mean to be a wholesale member?
When you start your wholesale account you will pick the premium starter kit you want to start with. This is the cool part because you get a 50% discount on the products in your starter kit. There are several starter kits you can choose from. Learn more about those at
You can learn more about that HERE
There is also a basic starter kit which is at a lower price point but you still get all the benefits and perks from being a wholesale member. You can add some of the Vitality oils to the basic starter kit too. (You can see all the options at the link above)
The biggest bang for your buck is the premium starter kits but this is certainly an option to get you started cooking with the oils.
When you are ready to kick synthetic chemicals out of your home and use Vitality Oils in your kitchen use this link to get started today http://bit.ly/mariewyl.
**As a gift for you when you use the link above to start your account, we will send you a welcome kit and deposit $25 into your Young Living account to use on future purchases.
Until Next Time,
Marie