Dec 2, 2020 07:39 AM Central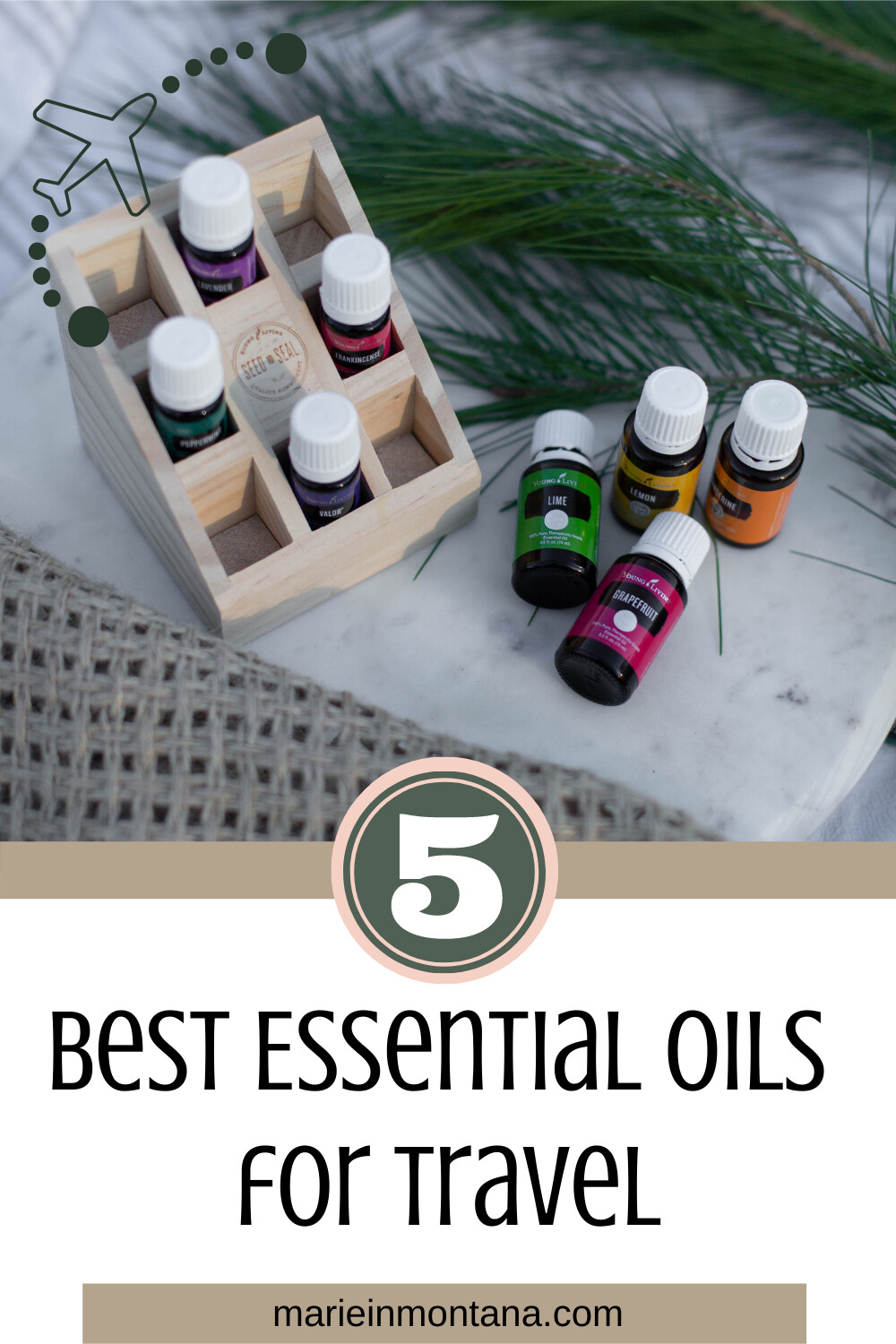 You're off to great places. Today is your day. Your mountain is waiting...so get on your way--Dr. Suess
Essential oils for traveling? Yep, you bet your wallet, my wanderlust warrior.
Whether you are hopping a plane, jumping a ship, or hitting the open road essential oils can help you to have a worry-free vacation so you can get busy making memories with your family and friends. Essential oils from Young Living are 100 % therapeutic grade, no additives or fillers, and the only company with The Seed to Seal Promise. You can read more about that at Seed To Seal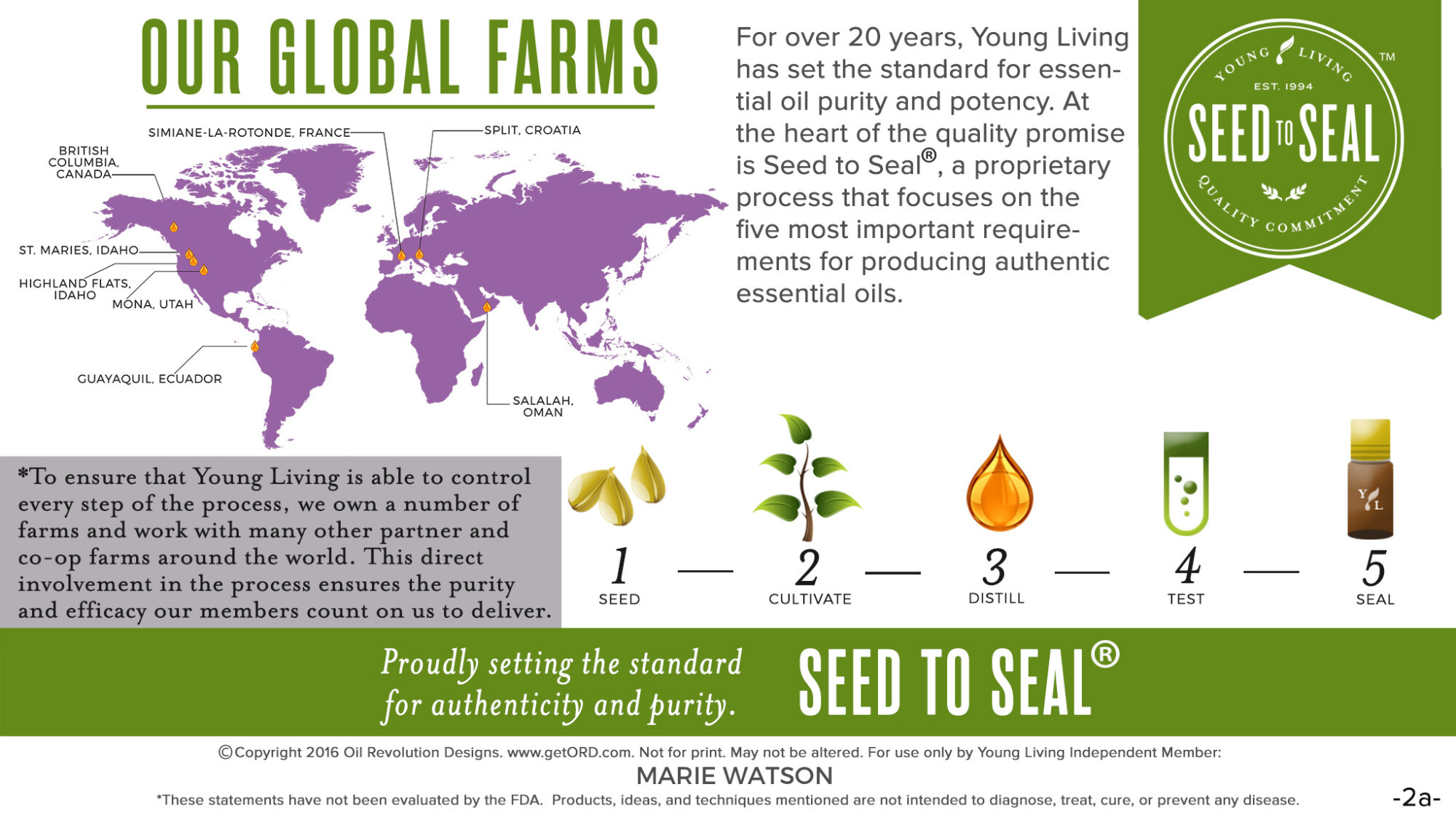 Just a little science >> Essential oils are are always working towards homeostasis in the body. Homeostasis is the state of perfect wellness. First in the plant that created it, and then in humans who apply them. Oils are cool like that. Just as God intended.❤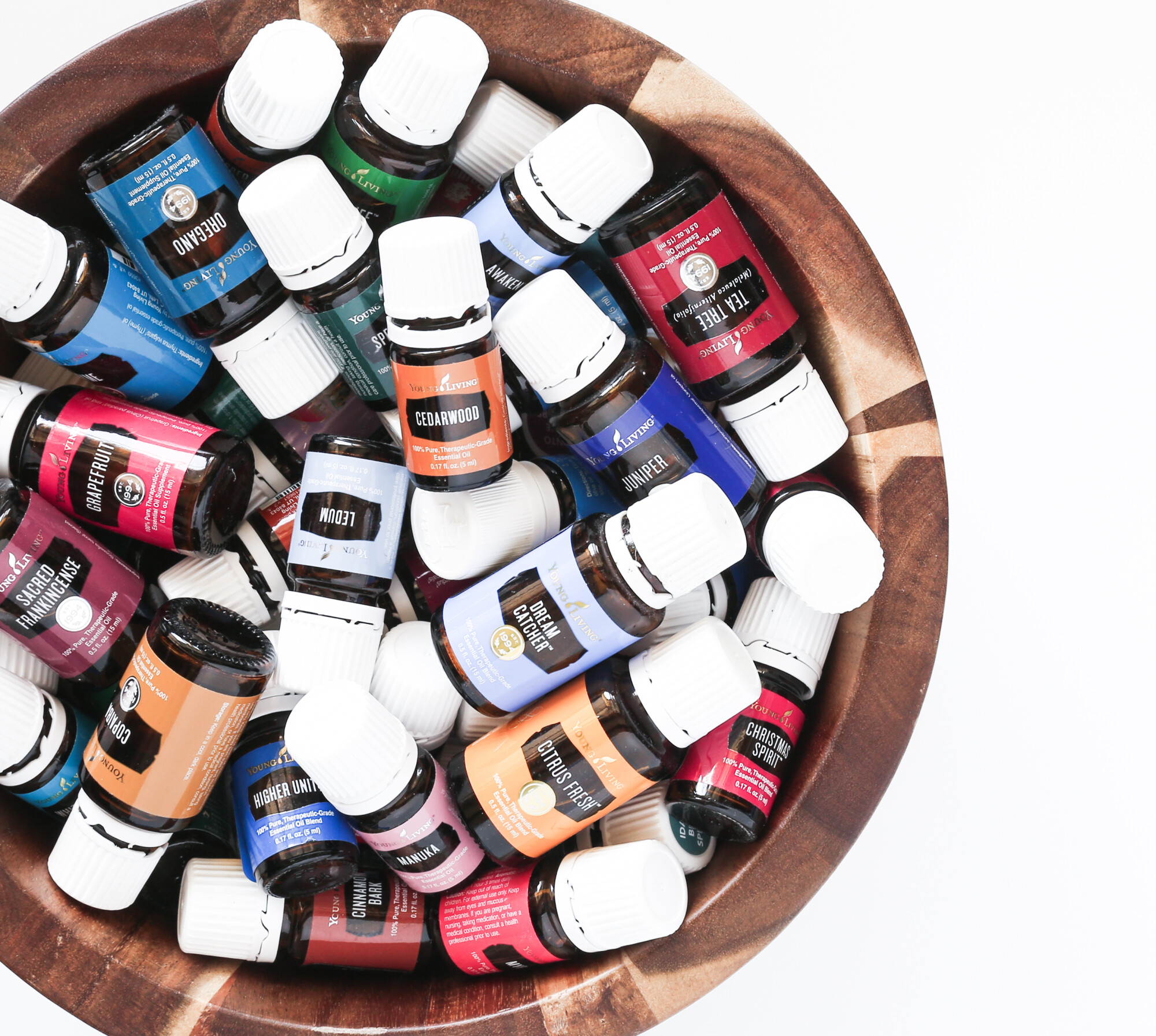 Add these powerhouse oils to your travel bag to have your own natural first aid kit. Welcome to the informed, savvy, more natural healthcare of the next generation.
Get a pep in your step with Peppermint. Jet lag, sore legs or stomach issues are no match for this powerhouse oil.
Inhale Peppermint's refreshing aroma after stepping off the plane for a much-needed pep in your step.

Massage Peppermint on the bottoms of your feet after a long day of walking up and down the streets of Amsterdam.

Take Peppermint Vitality each morning in a veggie capsule to support gastrointestinal system comfort.
Young Living, the leader in essential oils has a whole line of Vitality Oils that are Certified NON-GMO and are safe for internal use. You can read more about them at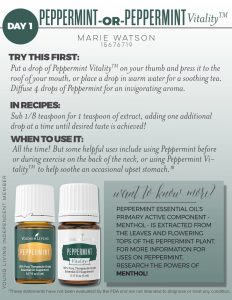 Sail Away With Stress Away by keeping this staple in your travel bag at all times.
Breathe in the inviting aroma when your phone dies and you're lost on the metro.

Apply Stress Away to your wrists before heading out the door on a cliff diving excursion.
Dependable DiGize
Traveling is simply an excuse to eat lots of food in a new place BUT sometimes that may not sit too well if you know what I mean. Don't worry Digize to the rescue.
When taken as a daily supplement, DiGize™ Vitality™, with its antioxidant properties and cleansing benefits*, will become your most faithful travel companion.
Add 2 drops of DiGize Vitality and 1 drop of Peppermint Vitality to your water bottle for a minty twist.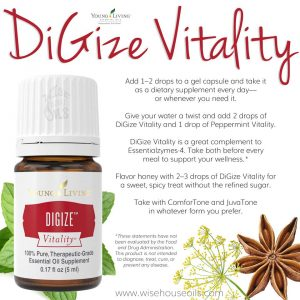 Travel like a Thief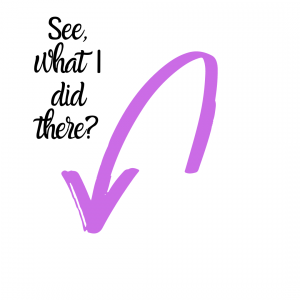 The entire line of Thieves products is a no brainer for your travel plans. There is so much to say about the goodness of Thieves but we will save that for another time. You can read more about Thieves right here.
Recycled oxygen on airplanes and shared living spaces in hostels can always use a quick freshening. Also, you'll want to give your body general wellness support* to enjoy every second of your adventure. For best results, take the dynamic duo of Thieves® and Thieves® Vitality™ with you.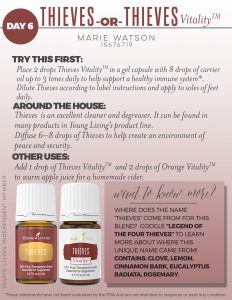 Thieves hand sanitizer is plant-based so not only does it work it has no harmful chemicals or GMO ingredients.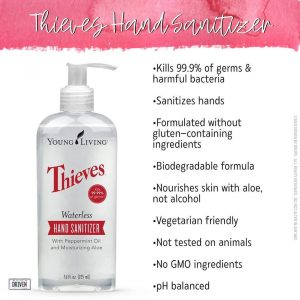 Last, but certainly not least, Lovely Lavender.
Known as the swiss army knife of essential oils. Even if you aren't going to Switzerland you will want this baby on your side. If you are not sure which essential oil to use, chances are Lavender will work.
Fight the occasional restlessness from time zone changes by adding Lavender Vitality to a nighttime tea to improve sleep quality.
Use the floral aromatic experience of Lavender for its calming scent before zip lining in Costa Rica.
Massage Lavender into the skin with V-6™ Vegetable Oil Complex after a day of sunbathing in Fiji.
Apply, diluted, to temples as needed.
Dilute and apply to dry lips.
Relax before bed by adding 5 drops of Lavender to Epsom salts and take a bath with them...and water.
Apply, diluted, to skin that's been outside a long time.
Make makeup remover pads
Soothes bus bites or burns.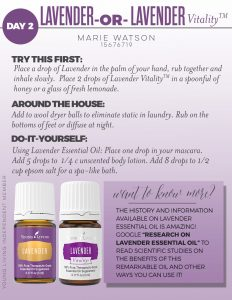 Young Living has so many essential oils and oil-infused products that are perfect for globetrotters. You never have to worry about harmful ingredients with Young Living. Their products never have fillers, additives, or junk added to them.
As a wholesale member of Young Living, ( think Costco or Sams) you enjoy 24% discount. If you have any questions at all, you can message me from right here on the blog or email me at hello@marieinmontana.com
Safe Travels,
Marie