Dec 29, 2019 09:25 AM Central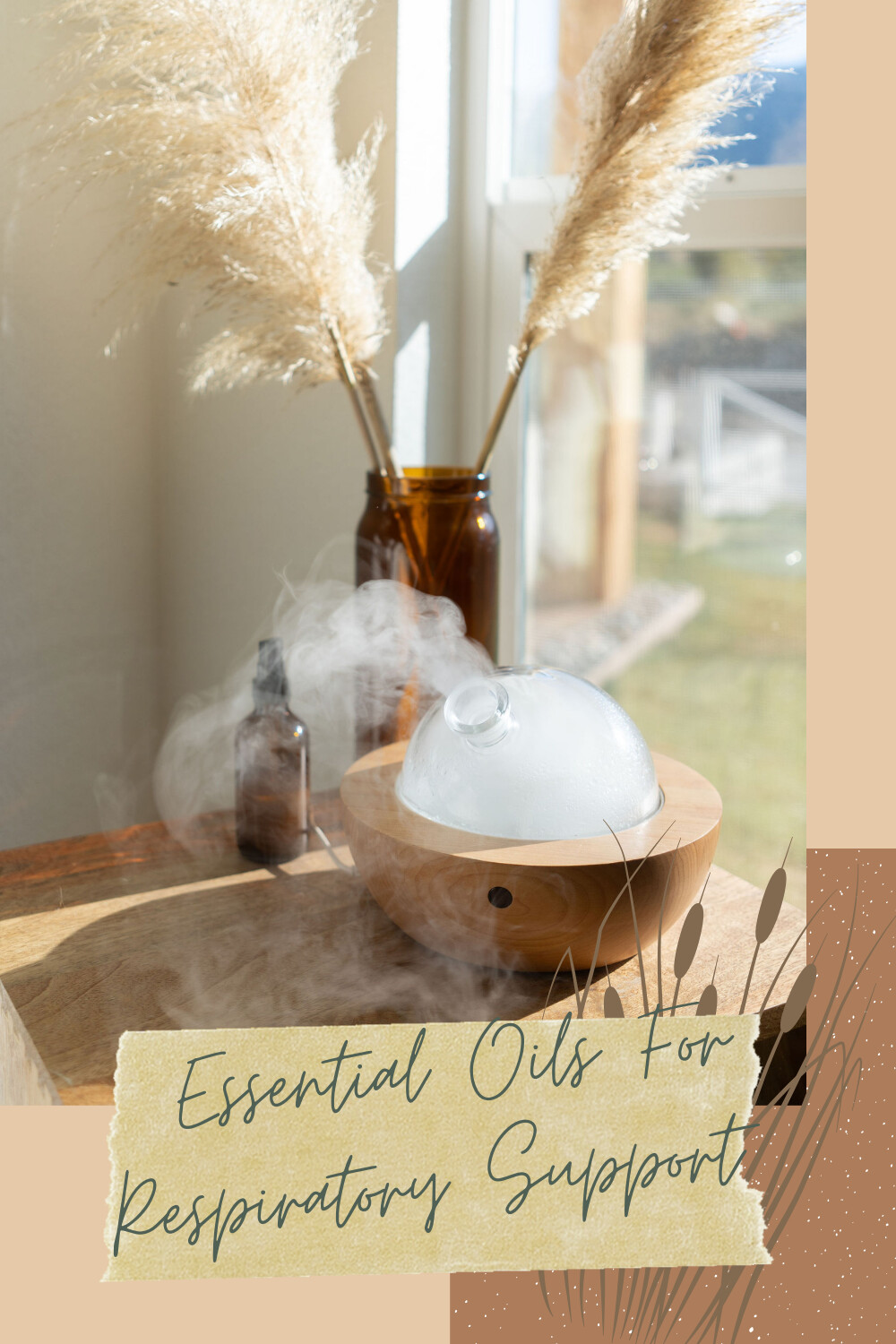 "Gratitude unlocks the fullness of life. It turns what we have into enough, and more. It turns denial into acceptance, chaos to order, confusion to clarity. It can turn a meal into a feast, a house into a home, a stranger into a friend."
Melody Beattie
This is a busy time of year and it's also the season for sniffles and throat tickles. This month we're going to learn all about essential oils for respiratory care. You may want to start stocking up on your winter wellness tool kit now so you are ready to roll!!
Required disclaimer:


*Information regarding historical use of herbs and aromatic plants is for informational purposes only and is not based on modern science, nor should this information be construed as expected results from use.
RESPIRATORY CARE SPOTLIGHT: RAVEN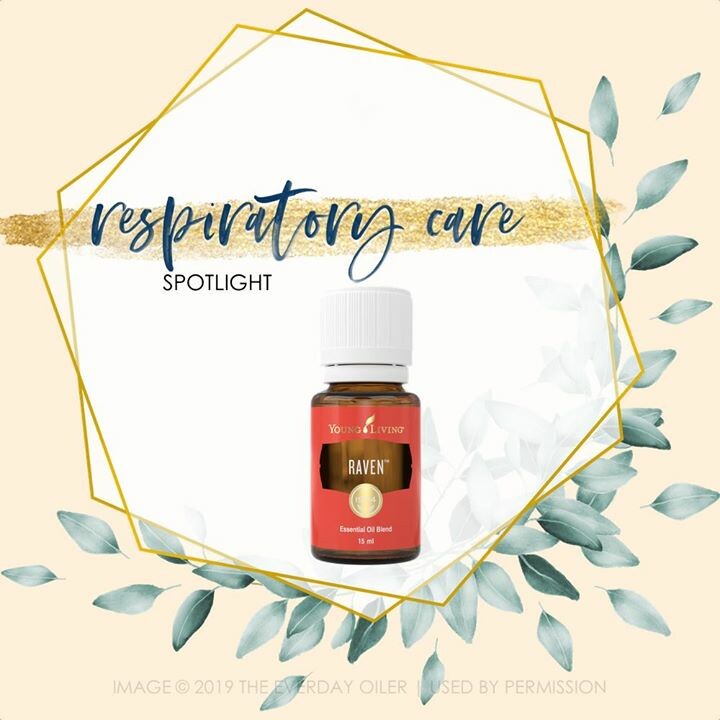 Raven™ essential oil blend is a cool, refreshing combination of Ravintsara, Peppermint, Eucalyptus Radiata, Lemon, and Wintergreen essential oils. A chilly, minty blend with sweet undertones, Raven creates a cooling sensation and provides a comforting aroma when applied topically to the chest and throat. Like an effervescent breeze through a grove of eucalyptus trees, Raven provides a refreshing aromatic experience when diffused or inhaled directly. The naturally occurring constituents eucalyptol, menthol, and methyl salicylate provide an invigorating and empowering experience, particularly before or after a workout or when winding down for the evening.



//historical uses of ravintsara//


(botanical name: Cinnamomum camphor)

Camphor is a waxy, white crystalline solid substance, obtained from the tree with a strong scent. Its terpenoid is originally obtained by distillation of bark from the camphor tree. Camphor has been used for many centuries as an antiseptic, an aphrodisiac, a culinary spice, and a component of incense and for cold remedy and other medicinal purposes
//historical uses of eucalyptus//
Eucalyptus is a fast-growing evergreen tree native to Australia. As an ingredient in many products, it is used to reduce symptoms of coughs, colds, and congestion. It also features in creams and ointments aimed at relieving muscle and joint pain.
In it's native Australia, Eucalyptus Blue was recognized as the most disinfecting of all eucalyptus and was traditionally used as a to fight off colds and flu.
Topical ointments containing eucalyptus have been used in traditional Aboriginal medicine to support wound healing. Various uses of eucalyptus have spread to other traditional systems around the globe, including Chinese, Indian (Ayurvedic), and Greco-European systems over the past centuries. The French government planted eucalyptus trees in Algeria in 1857. In just five years the trees turned a once marshy land where they were planted, into a drier region, which ultimately reduced the mosquito habitat, giving the eucalyptus the name "fever tree." The trees went on to be planted in other areas. During the 19th century in England, eucalyptus was used in hospitals to clean urinary catheters. Many studies later revealed that eucalyptus oil contains substances with microbial properties, confirming the British use as a cleaning agent.
//historical uses of peppermint//
Peppermint leaves have been used as a remedy for indigestion since the Ancient Egyptians, and the ancient Greeks and Romans valued it as a stomach soother as well. During the eighteenth century, the herb became popular in Western Europe as a remedy for nausea, vomiting, morning sickness, respiratory infections, and menstrual disorders.
Peppermint was first listed in the

London Pharmacopoeia

in 1721. In modern times it appears in the

British Herbal pharmacopeia

as a remedy for intestinal colic, gas, colds, morning sickness, and menstruation pain.
//historical uses of lemon peel//
Medicinal uses of lemon peel date back to ancient Greece. It was widely regarded as naturally cleansing and was an important culinary ingredient. They also believed that lemon leaves could help deter bad dreams.
/historical uses of wintergreen//
Wintergreen has long been used for its ability to relieve the pain and inflammation associated with rheumatism.4 Wintergreen leaves were used traditionally by the Native Americans and early American pioneers to make a tea used to treat "dysentery, fever, headaches, rheumatism, sore throats, and toothaches." Both the Mohawk and Iroquois used wintergreen for its pain-relieving qualities. Also, the berries of the wintergreen were eaten raw or cooked in pies by the Native Americans
Dilute with V-6™ Vegetable Oil Complex and massage it onto your chest and neck during the cold-weather season for a comforting aroma.

Apply it to your feet as part of your bedtime routine.

Dilute with V-6 and rub it on your chest and the back of your neck before an early morning workout to promote the sensation of deeper breathing.

Diffuse Raven in any stuffy environment for a fresh, crisp atmosphere.

Add a few drops to a hot bath or shower for an invigorating experience.
"As we express our gratitude, we must never forget that the highest appreciation is not to utter words, but to live by them."
John F. Kennedy

Before we learn a bit more about caring for our respiratory system, here's a wonderful Christmas diffuser blend for you to enjoy this week!
RESPIRATORY CARE SPOTLIGHT: BREATHE AGAIN