Jul 6, 2020 09:43 PM Central
Women going through menopause can gain 8-15 pounds during the first two years if they are not careful according to Dr. Mickey Harpaz and author of, Menopause Reset.
I know it's not real encouraging BUT there are foods we can eat during menopause that nourish our bodies and keep us full longer. Bethany Barone Gibbs, PhD conducted a test in 2012 to investigate the relationship between eating habits and weight gain in menopausal women. She concluded, " Your goal is to make small changes that you can maintain for the rest of your life."
That's good news! Small changes can equal big rewards and are so much easier to stick with.
Today we are going to talk about which foods to eat more during this season of your life. Next time we will talk about foods to avoid. I am not a nutritionist or a doctor of course but I have done a lot of research and I know one thing>>>>
whole natural foods are the most healthy foods you can eat. They nourish our bodies and help support our hormones and during menopause, our hormones are wacky enough already. They can also help reduce food cravings and possibly help hot flashes too! WINNING!!
Get the list below and print it out to take to the store with you
I hope this list is helpful to you. I know it was for me.
Jun 6, 2020 06:21 PM Central
Are you like me, living in your " middle years"?
I don't mind this stage of my life. I try really hard to remind myself that so many women did not even make it to the middle. I truly do feel blessed.
That does not mean, I love EVERYTHING about being in the middle. Mood swings, hot flashes, and stubborn weight that holds on are a few things I could do without. Good thing, I learned a natural way to support my hormones. Read on and then check out the video where I show you my routine and how I keep my hormones in check.
So many women suffer due to hormone imbalances. Hot flashes, mood swings, fatigue, having a hard time losing weight are just a few of the symptoms women experience during perimenopause and menopause.
Women sometimes think that the only two options they have when it comes to their hormones is to take synthetic drugs that can cause more problems than they help or live with it.
Great news! You don't have to do either. You can use essential oils to help nourish and support your hormones.
Real quick>>>> synthetic means fake, not real. Our bodies do not know what to do with fake stuff. They were not created like that. Our liver is our body's filter and when we overload it with synthetic chemicals every day our liver can get overloaded making us feel sluggish, tired, and just plain crappy.
As we age our bodies start producing less progesterone and estrogen. These imbalances affect your thyroid, adrenals, and other hormones.
Interesting Fact>>> 95% of women who suffer from hot flashes are low in Progesterone and about 3% are low in Estrogen.
Progesterone is known as the feel-good hormone. Some of the symptoms of low progesterone are:
Headaches

Mood Changes

Low Libido

Hot Flashes

Weight Gain

Thyroid Dysfunction

Fibroids and endometriosis
Progesterone is a heavy hitter and when it's low, which again, is what happens in menopause it wreaks havoc on our bodies and our lives. With all that going on why add possible side effects of synthetic drugs to the mix? Why not try natural alternatives first?
According to Dr. Dan Purcer, natural Progesterone is an incredible hormone that helps many women. Natural Progesterone is bioidentical to what your body makes. It helps to balance out your estrogen levels too. ( see below for more information) Some of the benefits of natural Progesterone are:
Stops or reduces hot flashes
Reduces the risk of breast cancer
Kills breast cancer cells by causing apoptosis or cell death
Reduces or reverses fibrocystic breast tissue
Reduces Coronary Artery Disease
Aids in sleeping
Weight loss
Increases muscle
Helps migraines in women
Shuts down endometriosis
Stops abnormal breathing
Helps to thicken hair.
You can learn much more about progesterone and the type he recommends at https://danpursermd.com/womens-health-menopause-with-dr-purser-on-facebook-live?rq=women%27s%20health.
There are many types of natural Progesterone on the market and I am not a doctor, I can only tell you what I have used to help support my hormones. It took me several months to find a regimen that works for me. That is one of the great aspects of using natural alternatives. It is not one size fits all. You tailor it to you and what your body needs.
I use Progessence Plus from Young Living.
Young Living is the largest essential company on the planet and the only one with The Seed to Seal Promise which means you never have to worry about where the essential oils are sourced from or the ingredients used in any of their products. You can read more about The Seed to Seal Promise right here on this website.
You can read more about what ingredients Young Living will never use in their products at https://www.youngliving.com/blog/australia/ingredients-youll-never-find-in-yl-products/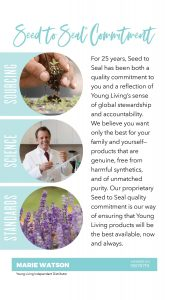 Progessence Plus from Young Living is a fantastic natural source of Progesterone that helps to support your hormones. This serum contains a naturally occurring form of progesterone that comes from wild yam extract. It's important to note that this is NATURAL, not synthetic, so our bodies know how to use and process it without the terrible side effects that synthetic hormones can have.
When using, apply Progessence Plus on the soft skin of your forearm or your neck. I started with one drop in the morning and once at night and then slowly added a few more drops depending on how I feel.
You can watch more about Progessence Plus in this short informative video at https://www.facebook.com/lindseyelmore/videos/619853208445509/UzpfSTEwMDAwMDAxMzEwNDAzOTpWSzo1ODI5Njg2NDU1MDA4NzM/?query=proggessence%20Plus&epa=SEARCH_BOX
Remember about 3% of women who suffer from hot flashes have low Estrogen. Estrogen enhances and maintains the mucous membrane that lines the uterus. It increases the size of the endometrium as well as enhancing blood flow, protein content, and enzyme activity.
Symptoms of low Estrogen are:
painful sex due to a lack of vaginal lubrication.

an increase in urinary tract infections (UTIs) due to a thinning of the urethra.

irregular or absent periods.

mood swings.

hot flashes.

breast tenderness.

headaches or accentuation of pre-existing migraines.

depression.
Along with the Progessence Plus, I added Clary Sage essential oil. Clary Sage comes from the Sage plant and contains Sclaereol which mimics estrogen in women especially during menopause. Clary Sage has a calming effect as well, which might just help during this time too...your welcome.
Some studies have shown that there was a 30% reduction in breast cancer risk when using Clary Sage long term. There is more information about Clary Sage above in Dr. Purser's video.
l
I recently added Endoflex to my daily routine. Endoflex is a blend of oils that are supportive of the thyroid gland. Your thyroid works with your adrenals and your hormones to help regulate the body. Your thyroid can be affected by stress, viruses, medications, your gut microbiome, exposure to harmful synthetic chemicals that are in so many of our cleaning, and personal care products. These products are wreaking havoc on your thyroid and other hormones. Did I say stress?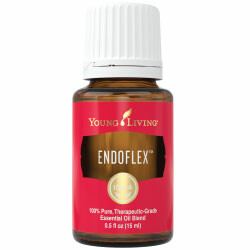 When your thyroid is not functioning properly you may feel, "wired but tired". You may struggle to lose weight or experience brain fog or fatigue.
Essential old are not band-aids. They are not pharmaceuticals. They help support homeostasis--the optimal functioning of your body. They support our bodies. Essential is are adaptogenic--- they fill in what YOUR body needs, they adapt to you.
Essential oils that are high in terpenes ( constituents of certain oils)nourish your body and they are really good at cleaning your cells.
These three products have been a game-changer for me. I NEVER recommend anything that I have not used and got some sort of benefit from. Natural alternatives are a smart, savvy way to meet these life changes head-on without all the possible side effects.
There are two ways you can get Clary Sage, Progessence Plus and Endoflex. You can buy them retail from me.
Or you can start your own membership with Young Living. Becoming a wholesale member means just that-you buy Young Living products at a 24% discount. Think Costco or Sams.
There are several different starter kits to choose from: The basic starter kit is an introduction to Young Living. For $35 you get all the benefits of being a wholesale member and you can participate in the Essential Rewards Program where you can earn free products and a percentage back each month in rewards points.
If you want to get started with essential oils and money is tight, this may be for you. You can also add Progessence Plus, Clary Sage, and Endoflex to your order. Use my referral link at GET BASIC STARTER KIT
Reducing synthetic chemicals is so important when talking about hormone support so if this is what you can swing in your budget go for it.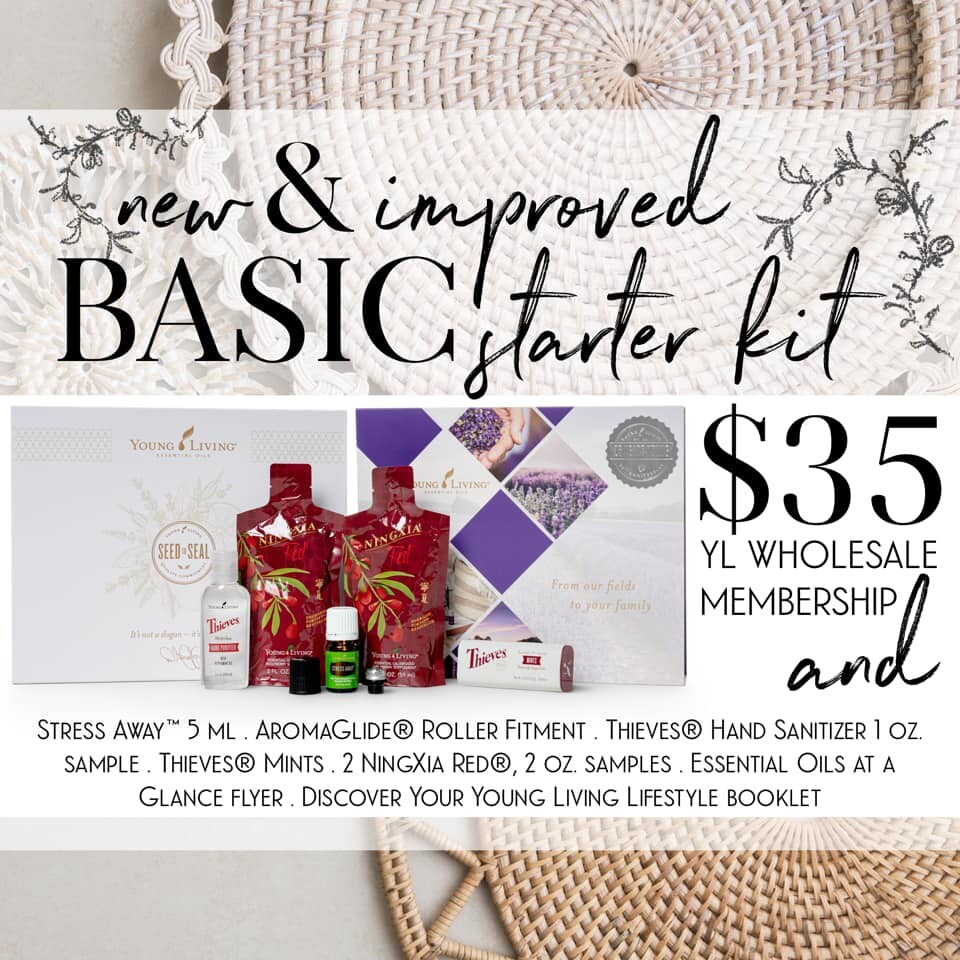 By becoming a wholesale member of Young Living ( Think Sams or Costco) you will have access to over 600 essential oils or oil-infused products. When you start your membership you get to choose a Premium Starter Kit. You can see more about all the kits right here on the main page of this website.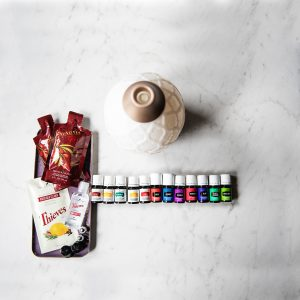 Ready to start now? Email me I would love to help you get started so we make sure you get all the discounts and freebies. hello@marieinmontana.com
Use my referral link ( https://bit.ly/startYLNOW) to start your Young Living wholesale account today and get a welcome gift from us PLUS a $25 Amazon gift card or a $25 credit deposited into your Young Living account for future purchases. Your choice.
There are so many foods and supplements that can also help nourish and support. our hormones. We will be talking more about those soon so join our newsletter at the link above so you don't miss a thing.
If you have any questions, please let me know. You can comment on this blog article, you can message me from my website here or you can email me at hello@marieinmontana.com