Dec 27, 2019 07:20 AM Central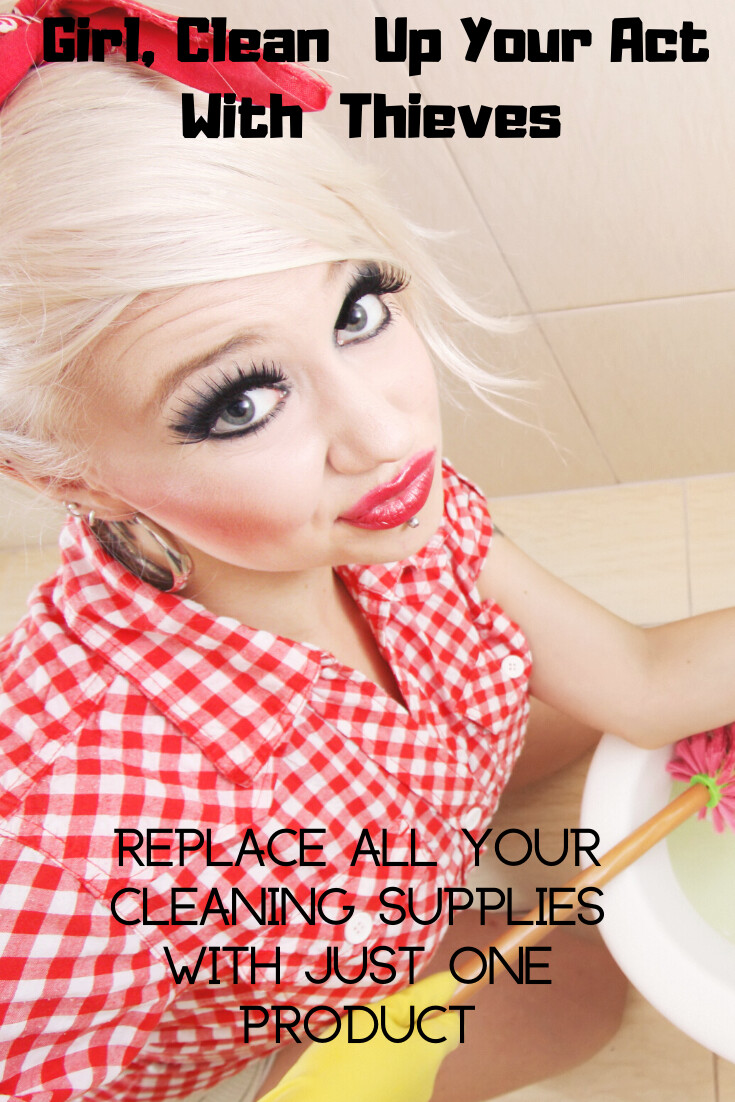 Hey, I know the idea of switching some of your products you use on the day to day to safer less harsh substitutes can seem daunting. Even though we know it is better for us, it can be a little overwhelming.
Don't worry I got your back. You can make simple, easy changes that yield BIG results, especially in the kitchen.
The kitchen is the heart of the home. Most of our time is spent preparing meals for our families and cleaning up. So it makes sense to start in the kitchen if we want to get rid of some of those harsh chemicals we are using.
Open your kitchen cabinets, I am sure you will see a ton of different types of cleaning products with an ingredient list a mile long of things you might not even be able to pronounce.
Before we start, go to https://www.ewg.org/ and look up any ingredient that is in the cleaning supplies you are using right now. Or Google that ingredient with the word dangers of in front of it.
Get ready to be amazed or disgusted or a little of both.
Look up those cleaning products that you are using to see where they rate. If it ranks a 4 or higher, girl you need to ditch it and switch it. If you can't find your brand just search for another similar brand, product or the ingredients if you can pronounce them. Or search on the EWG website.
Most commercial cleaners contain ingredients that are known as hormone disruptors. They can jack our hormones all up and wreak havoc on our bodies. It's no wonder many women are stressed out, worn out and feel bad!! If that's not bad enough, many are even known to be carcinogenic.... what? Yep and many countries have banned these chemicals.
You can replace all those "dirty" cleaning products with Thieves Household Cleaner from Young Living. Yep, just one product that can pull double duty in your kitchen and all over your home.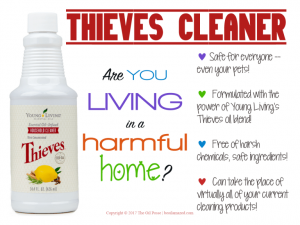 Thieves Household Cleaner is safe for EVERYONE even our four-legged friends.
Thieves Household Cleaner is free of harsh chemicals.
Thieves Household Cleaner is formulated with the power of Young Living's Thieves Oil Blend with naturally derived, plant-based ingredients.
Thieves Household Cleaner uses an ultra-concentrated biodegradable formula AND you only need one cap full of Thieves to 16 oz water so one bottle will last quite a long time. I got my bottle in August 2018 and still have a ton left.
You can also sign up for my newsletter
HERE and get my report, 3 Ways to Support Our Emotions Naturally.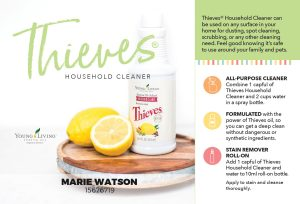 See how easy that was? One product with no harmful ingredients takes the place of a cabinet full of harmful products.
You can also start your membership with a Thieves Starter Kit. You can see all the different starter kits to choose from
HERE
Start your wholesale membership using the link above and you will get a welcome kit to help you get started right away. Enroll in Essential Rewards and get a $25 credit to your Young Living account for future orders.
Next time, we will tackle the bathroom...hint, it is pretty simple too!!