Feb 17, 2020 09:58 AM Central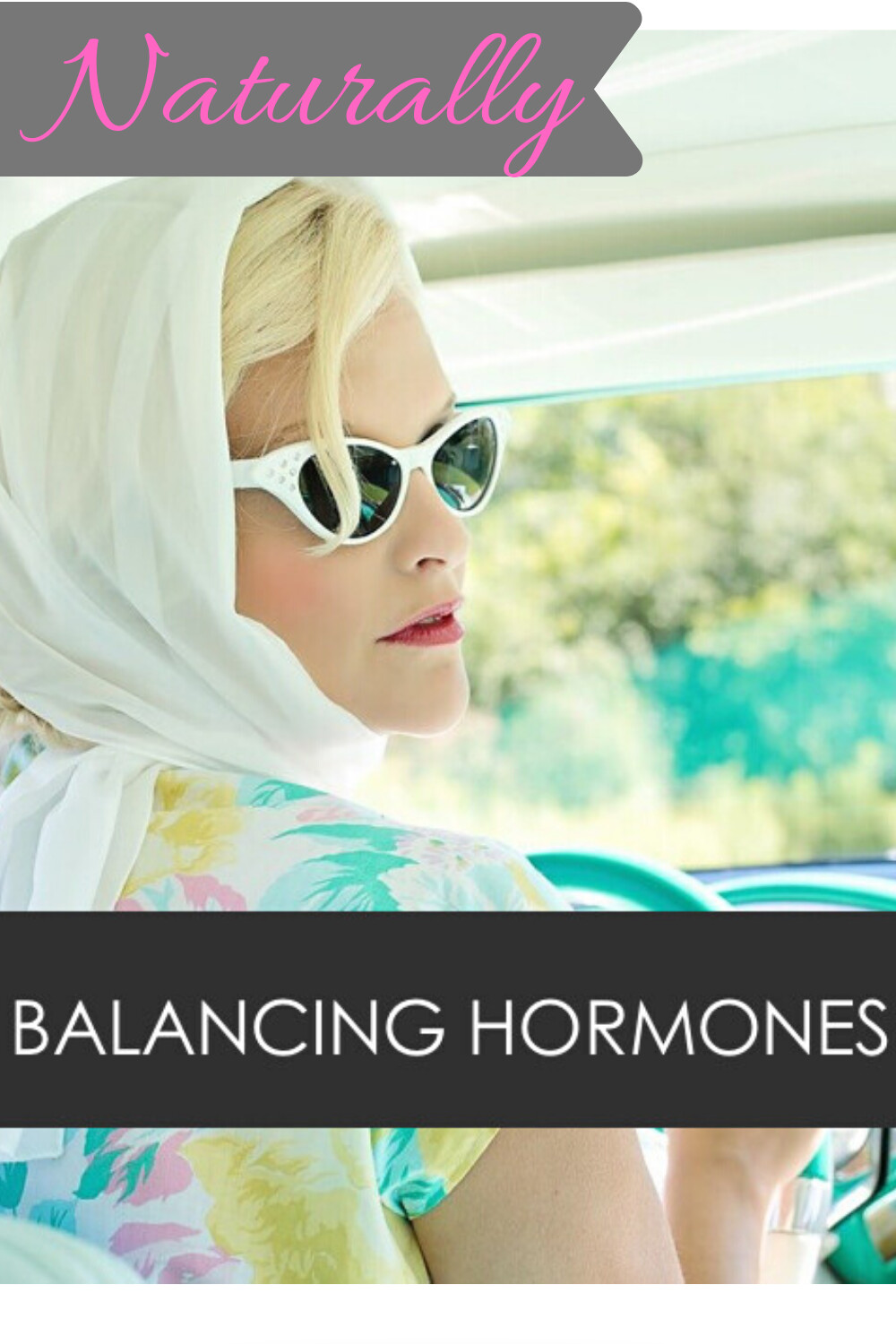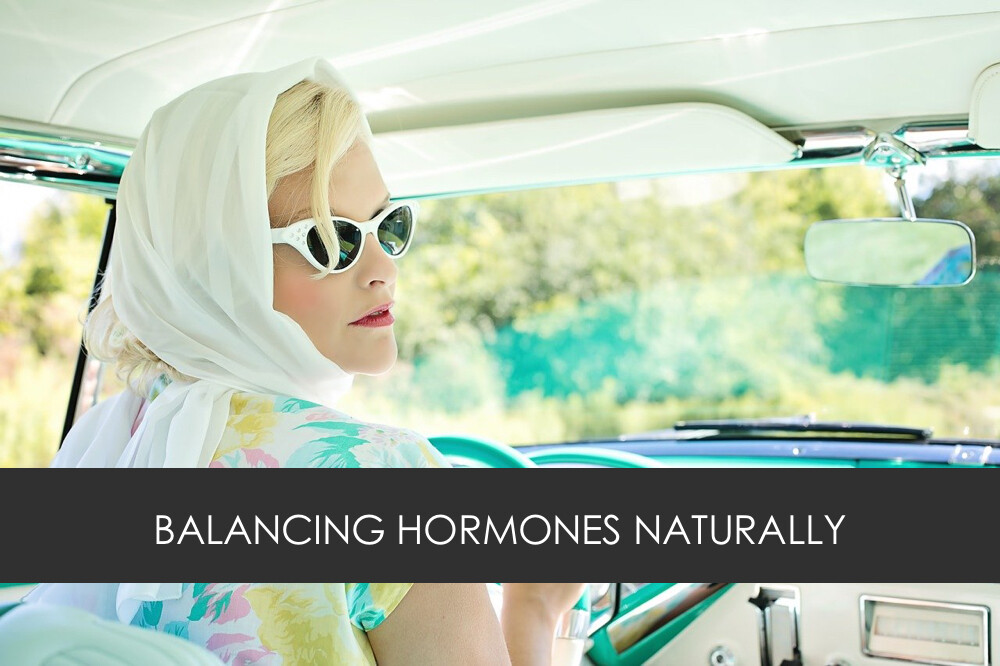 Hormones are your body's chemical messengers. They travel in your bloodstream to tissues and organs to help them do their work. They work slowly, over time, and affect many different processes, including:
+ Growth and development

+ Metabolism

+ Sexual function

+ Reproduction

+ Mood

+ Energy

+ Sleep
Hormones have profound effects on your mental, physical and emotional health. Normally, your endocrine glands produce the precise amount of each hormone needed for various processes in your body, but hormonal imbalances have become increasingly common with today's fast-paced, nutrient-starved lifestyle. In addition, certain hormones decline with age, and some people experience a more dramatic decrease than others.
Fortunately, a nutritious diet and other healthy lifestyle behaviors may help improve your hormonal health and allow you to feel and perform your best.
BALANCING HORMONES NATURALLY
1. Consume enough protein. Consuming adequate protein triggers the production of hormones that suppress appetite and help you feel full. Aim for a minimum of 20–30 grams of protein per meal.
2. Avoid sugars and refined carbohydrates. Diets high in sugar and refined carbs have been shown to drive insulin resistance. Avoiding these foods and reducing overall carb intake may decrease insulin levels and increase insulin sensitivity.
3. Engage in regular exercise. Even taking a simple walk has been shown to modify hormone levels in a way that reduces the risk of disease and protects muscle mass during the aging process.
4. Get good quality sleep. Inadequate or poor-quality sleep has been shown to decrease fullness hormones, increase hunger and stress hormones, reduce growth hormone and increase insulin resistance.
5. Eliminate environmental toxins. Whether it be a household cleaner, a hair care product or a lotion, find out if it what types of chemicals are in the ingredients and if you suspect it could be toxic, get rid of it and replace it with a more natural option.
6. Use essential oils and supplements as part of a hormone-healthy lifestyle. Many men and women have had great success with using essential oils for hormone balance and to alleviate many of the complaints associated with hormone imbalance. Clary Sage, Progessence Plus, Lady Sclareol, Shutran, and Dragon Time are some essential oil favorites. Femigen, Cortistop, PD 80/20, Prostate Health, and EndoGize are helpful supplements for hormone support.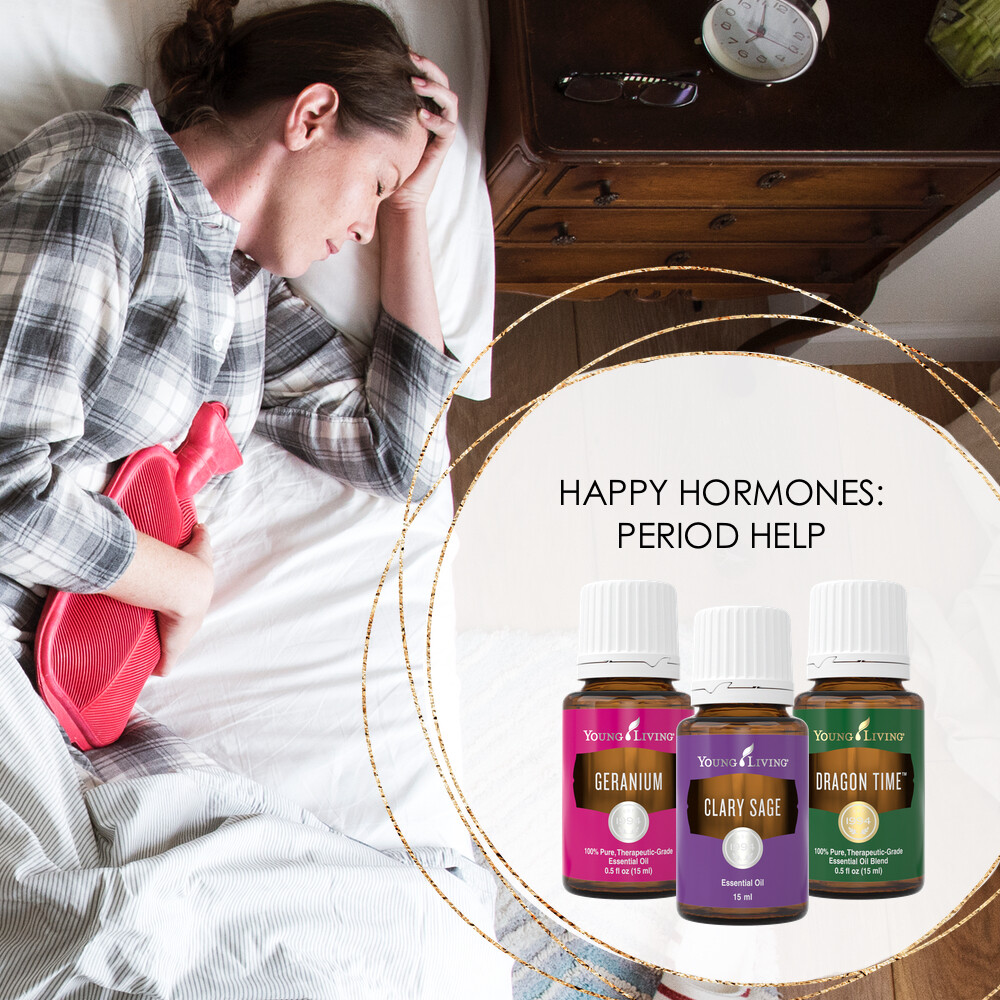 Essential oils have a powerful influence on hormones and emotions. Whether it's using them topically over areas of discomfort or diffusing them to encourage calm emotions, having a happier period really is possible because there is an oil for that!
MONTHLY MAGIC:
+ Dilute Dragon Time and apply over the abdomen and on ankles to help tame the hormone-induced rage.
+ Dilute Clary Sage, Geranium, or Ylang Ylang and apply over the abdomen to help alleviate discomfort.
We only use Young Living essential oils because well, they are the biggest, been around longest and the ONLY one with the Seed to Seal Promise. Learn more about that HERE.
If you are ready to get started with your own Young Living wholesale membership use my REFERRAL LINK.
There are several different starter kits, starting at just $35. Check them all out HERE. Click on the site menu top right, then starter kits.
When you use my link I will add you to my member vault where we share much more about the power of essential oils, supplements, nutrition, and conscious language to support our bodies with a focus on emotional health.
Also, when you use my referral link we will credit your Young Living account with $25 to use on future orders so you can get started right away learning about your oils.