Oct 25, 2019 05:31 PM Central
MARIE WATSON
benefits of essential oils, chemical free living, DIY with essential oils, essential oil benefits, essential oil recipes, essential oils blends, health and wellness, home based business, hormone disruptors, toxin free living, young living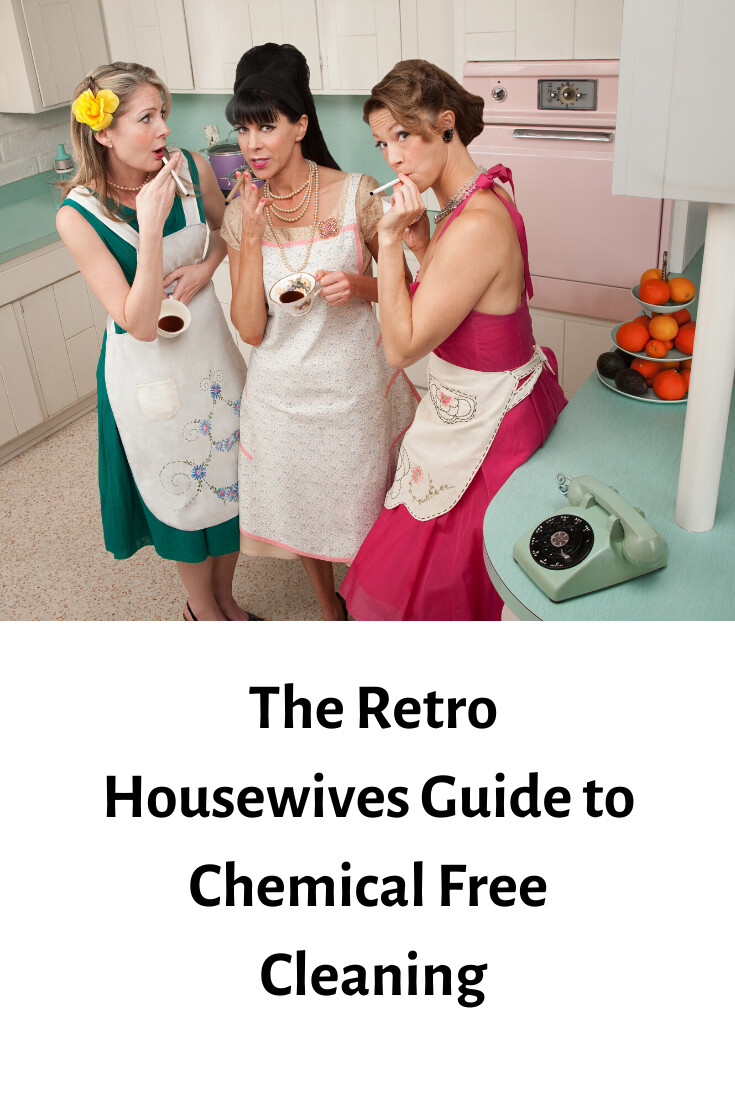 Women will use approximately 80 chemicals BEFORE breakfast. Wait, what? Yep, in just one product there are tons of ingredients and many of them are known to be carcinogenic and /or endocrine disruptors. It's bad stuff. It's bad for us, our family, and even our pets.
I know when I first started learning more about the harmful ingredients in our cleaning products, I was shocked. It can all be a little overwhelming trying to figure out which ingredients to avoid BUT we are gonna break it down and talk about 6 ingredients that are in most of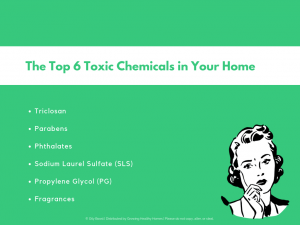 Triclosan was BANNED by the FDA in 2016 BUT it is still in soaps, cleaners, and cosmetics.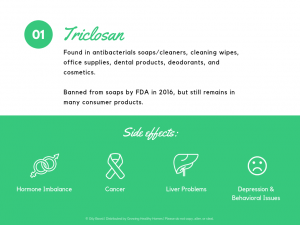 Parabens used as a preservative and germicide. BANNED in Sweden and Japan.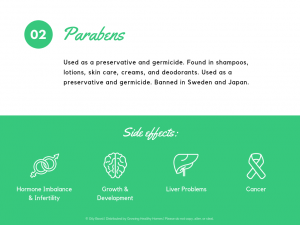 Phthalates are used to make things pliable and are found in perfumes, kid's toys, and personal care products. Banned in Europe.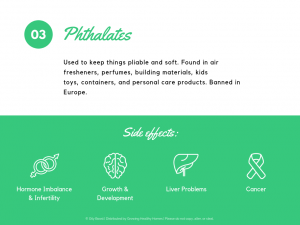 Sodium Laurel Sulfate creates that lather that we all love BUT it has been banned in Europe and Canada.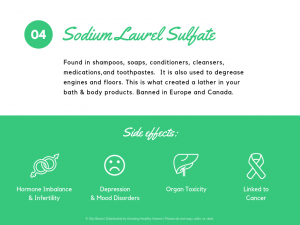 Propylene Glycol is used in cleaners, shampoos, lotions AND the main ingredient in ANTIFREEZE Y'all.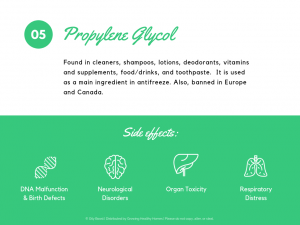 Fragrances are found in candles, perfumes, cosmetics and much more. What is scary about this one is that companies DO NOT have to disclose fragrances on their ingredient list. Fragrance can mean hundreds of different chemicals that you are being exposed to.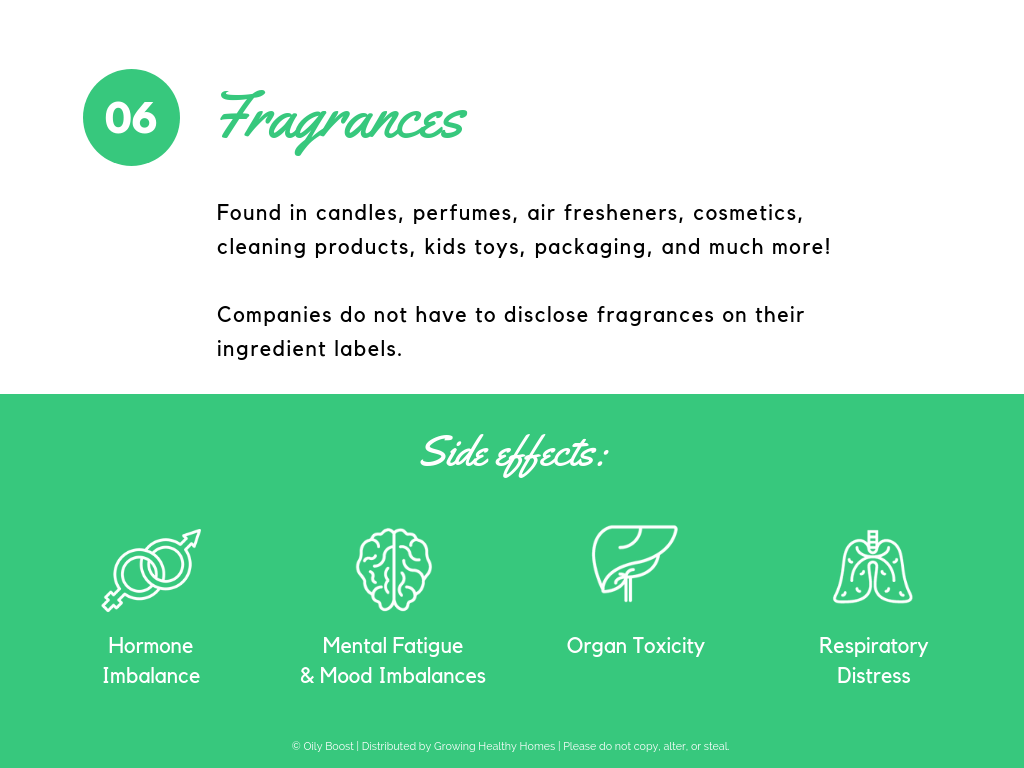 How long do you think it takes these chemicals to enter your bloodstream?
26 seconds. Yep, 26 seconds before the harmful effects of all those chemicals are being distributed throughout your body. Since many of these ingredients are endocrine disruptors, it's no wonder that so many people have hormone problems these days.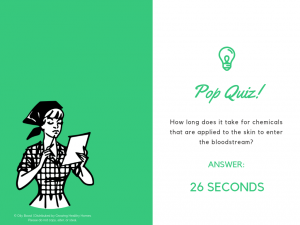 Here is the exciting part. You do not have to use these 6 harmful ingredients. You have a choice. You can make many of your own cleaning and personal care products using essential oils. Don't worry, it's not hard and takes very few natural ingredients.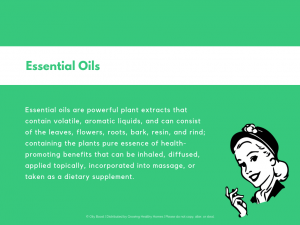 After a lot of researching I chose Young Living essential oils.
Young Living has been around for 25 years and they set the standards in the essential oil industry. Their Seed To Seal Promise means you never have to worry about where their essential oils come from because they control the process from seed to seal. Learn more at Seed to Seal.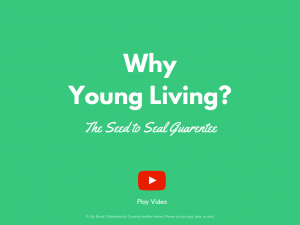 Young Living has over 700 essential oils or oil-infused products to choose from. You never have to worry about the ingredients used in any Young Living product. Read more about that at HERE.
The Thieves line of products is one of the most popular products Young Living makes. It is a combination of Clove, Lemon, Cinnamon, Eucalyptus Radiata and Rosemary essential oils that all have incredible cleaning power. Thieves is safe,non- toxic and you don't have to worry about using them around your children.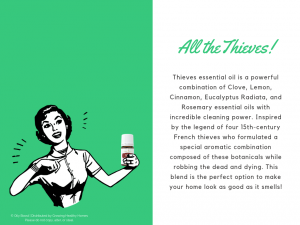 Thieves Household Cleaner is the bomb. It will take place of every cleaner you are currently using. It can be used on any surface in your home. It is safe for children and your furry friends.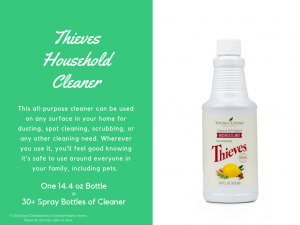 Thieves Dish Soap effectively cleans your dishes without chemicals, dyes or synthetics.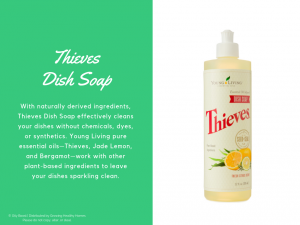 Thieves Laundry Soap gently and naturally washes your clothes without any chemicals or synthetic residue.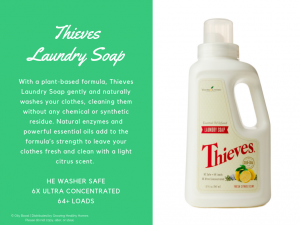 Thieves Dishwasher Powder is chemical-free, environmentally friendly and no rinsing aid is needed.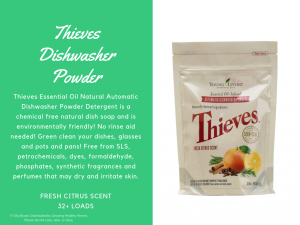 Thieves Cleansing Bar Thieves Cleansing Soap is enriched with the powerful Thieves essential oil blend, moisturizing plant oils, and botanical extracts to help cleanse, purify, and promote soft, healthy skin. You can also use the bar soap on tough stains in the laundry and my husband uses Thieves bar soap as a shampoo as well. That is another great thing about Young Living products, they can be used so many different ways.
Thieves Foaming Hand Soap will cleanse, defend, and condition the skin with the therapeutic-grade essential oil blend.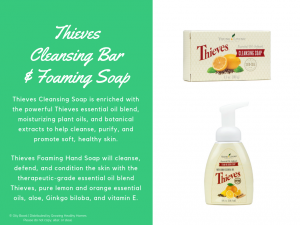 Try these DIY chemical-free recipes. They are quick and easy and you can feel good about using them.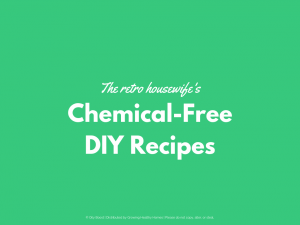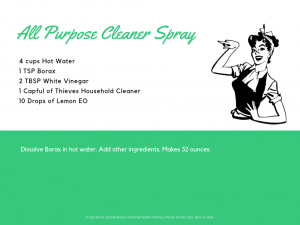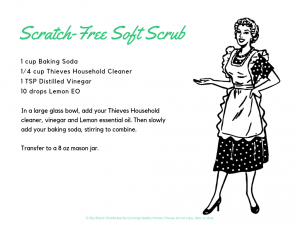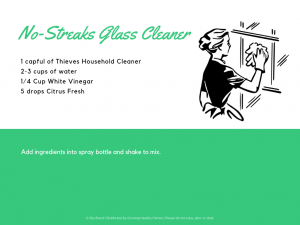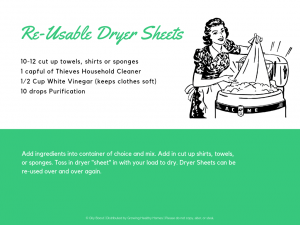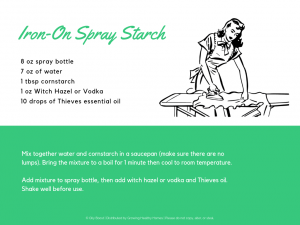 The cleaning goodness of Thieves does not stop there.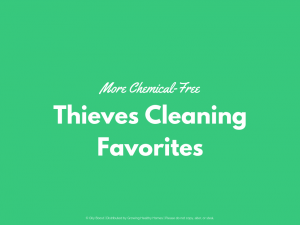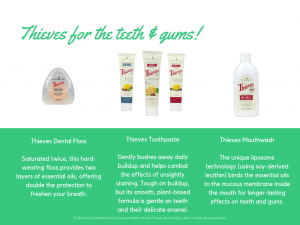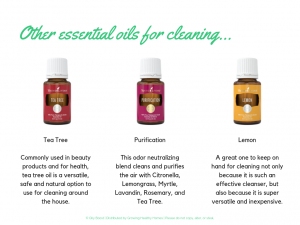 Savvy Savings, that's how the retro housewife rolls Y'all!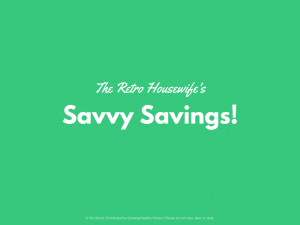 Now, I know you may be wondering how do I get started on this oily chemical-free journey? You can start your own Young Living wholesale membership at http://bit.ly/mariewyl..
There are several different Premium Starter kits to choose from. The Premium Starter kits give you the biggest bang for your buck because they are 50% off the retail price.
You can see all the different types of starter kits at HERE
Use my referral link and receive a welcome packet and a $25 Amazon gift card.
With a Young Living membership, you're on a path to a different type of lifestyle—one with the potential to earn free products, the freedom to transform your financial future, and the opportunity to bring life-changing solutions to homes around the world.

Young Living groups it's members into two categories: Preferred Customers and Business Builders. Our Preferred Customers want to enjoy member benefits without participating in the business opportunity. Young Living Business Builders enjoy all the benefits Preferred Customers receive, plus the benefits of Young Living's generous compensation plan by enrolling others in Young Living.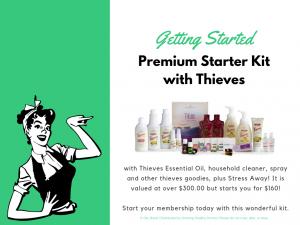 Young Living also has a program called, Essential Rewards where you can earn rewards point on your order each month anywhere from 10-25%. Then you can use those points to buy in the future. You also can earn FREE oils each month.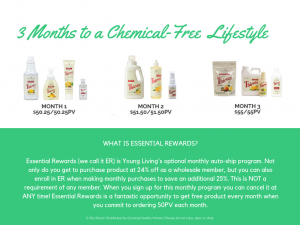 Greener Cleaner Home Print out Just For You!
https://drive.google.com/file/d/1ZEc1dApKRp1pZrMJZgSOE472R_1CDxGR/view?usp=sharing
Are you ready to reduce the number of harmful chemicals in your home? Use this link to start your membership today. http://bit.ly/mariewyl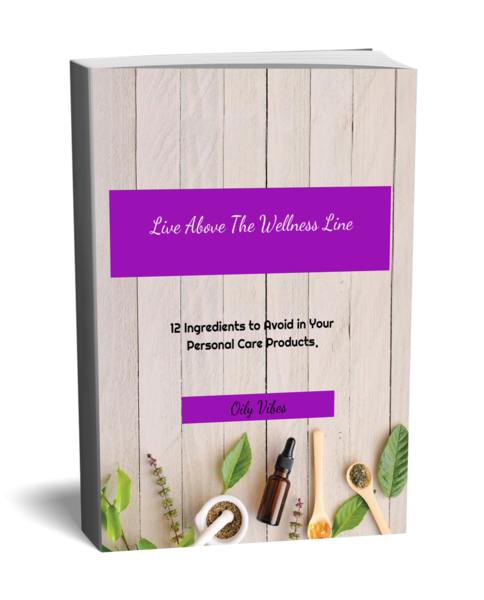 Again, if you have any questions, I am here for ya. Email me at hello@marieinmontana.com
Want to save this for later? Pin It, Girl!