It's FALL YA'LL and by now I am sure you have pulled out those well-worn sweatshirts, and cozied up to a roaring fire.

Our sense of smell is so powerful so

no matter where you live you can transport yourself to a fall getaway just by adding this wonderful essential oil blends to your diffusers.
I
know some of you may love your candles.... I feel ya. I used to love them too until I learned more about how harmful they can be and you don't get any added benefit at all as you do with essential oils.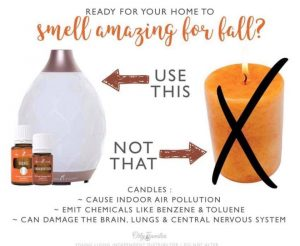 Besides smelling heavenly, essential oils can help support so many of our body systems. Many oils contain monoterpenes, sesquiterpene, and terpenes which are naturally in the plants, trees, shrubs that the oil is distilled from. These organic natural compounds can have many health benefits. So, my friends, it's a win-win
Join our community and be the first to hear abut sales and incentives at https://getoiling.com/marieinmontana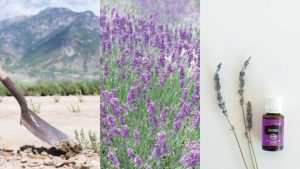 Enough of the gabbing already, let's get to it!!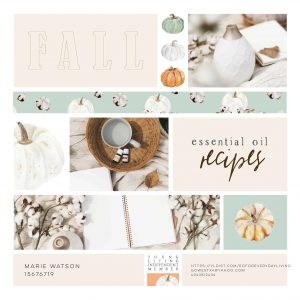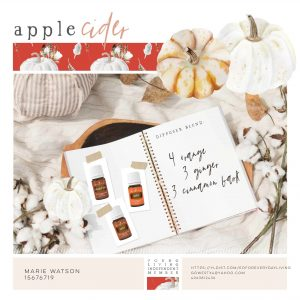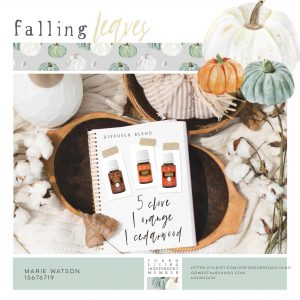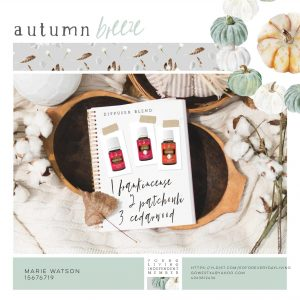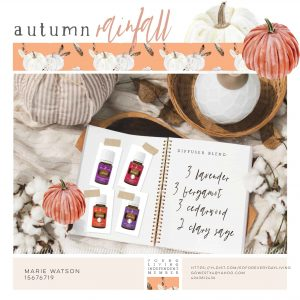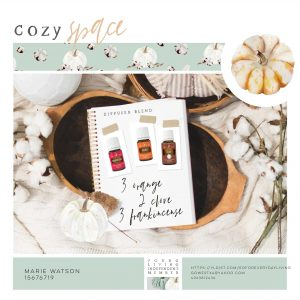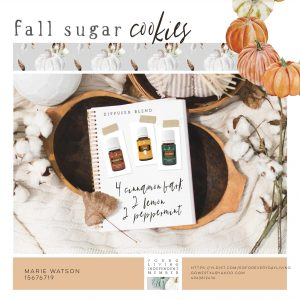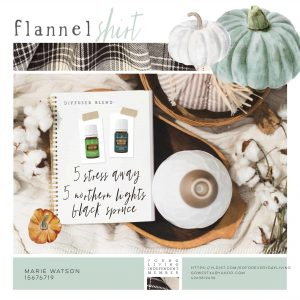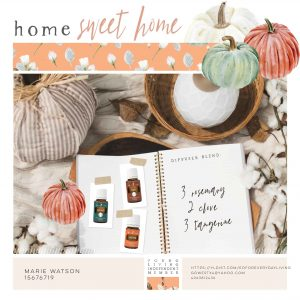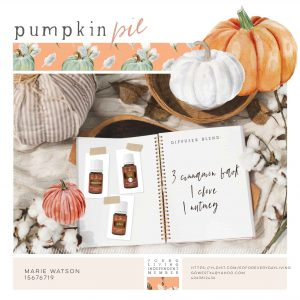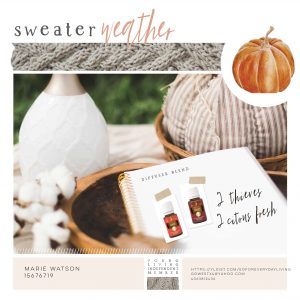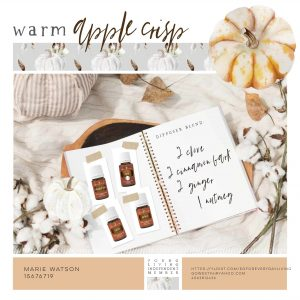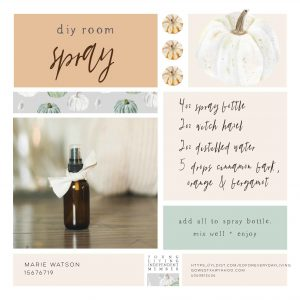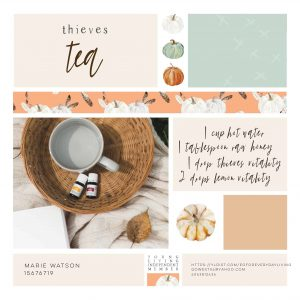 So not only will your house smell awesome this fall but you will be getting the health benefits that many of these essential oils deliver.
If you don't have a diffuser or essential oils I would love for you to use my referral link to start your wholesale account at http://bit.ly/mariewyl. This month you get FREE SHIPPING on a Premium Starter Kit of your choice.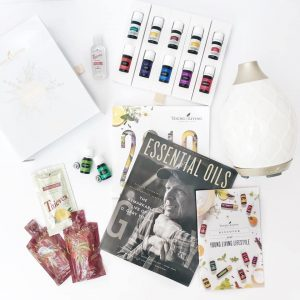 When you use my referral link you will also get a welcome packet from me to help get you started using your essential oils. We can also add you to our Facebook group where you will learn even more. You can have all the oils in the world but if you don't know how to use them what good are they? http://bit.ly/mariewyl.
**When you start your wholesale account using my referral link, I will also credit $20 to your Young Living account to use on future orders** Please contact me to let me know you joined using this special so I can deposit your $$. You can message me right from here, comment on this article or email me at outandaboutstyles@gmail.com.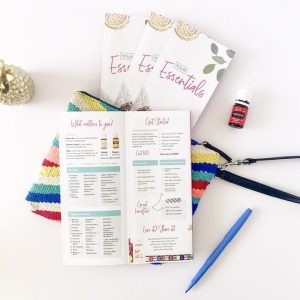 Don't worry, starting a wholesale account is just that. You do not have to participate in the business side of Young Living at all. In fact, approx 80% of people who start an account do so for the discount. You can read more about becoming a member at https://getoiling.com/marieinmontana/starter-kits
I hope you find a recipe you want to try. If you have any questions at all, you can message me right from here or comment on this article.
Until Next Time,