Jan 3, 2021 03:23 PM Central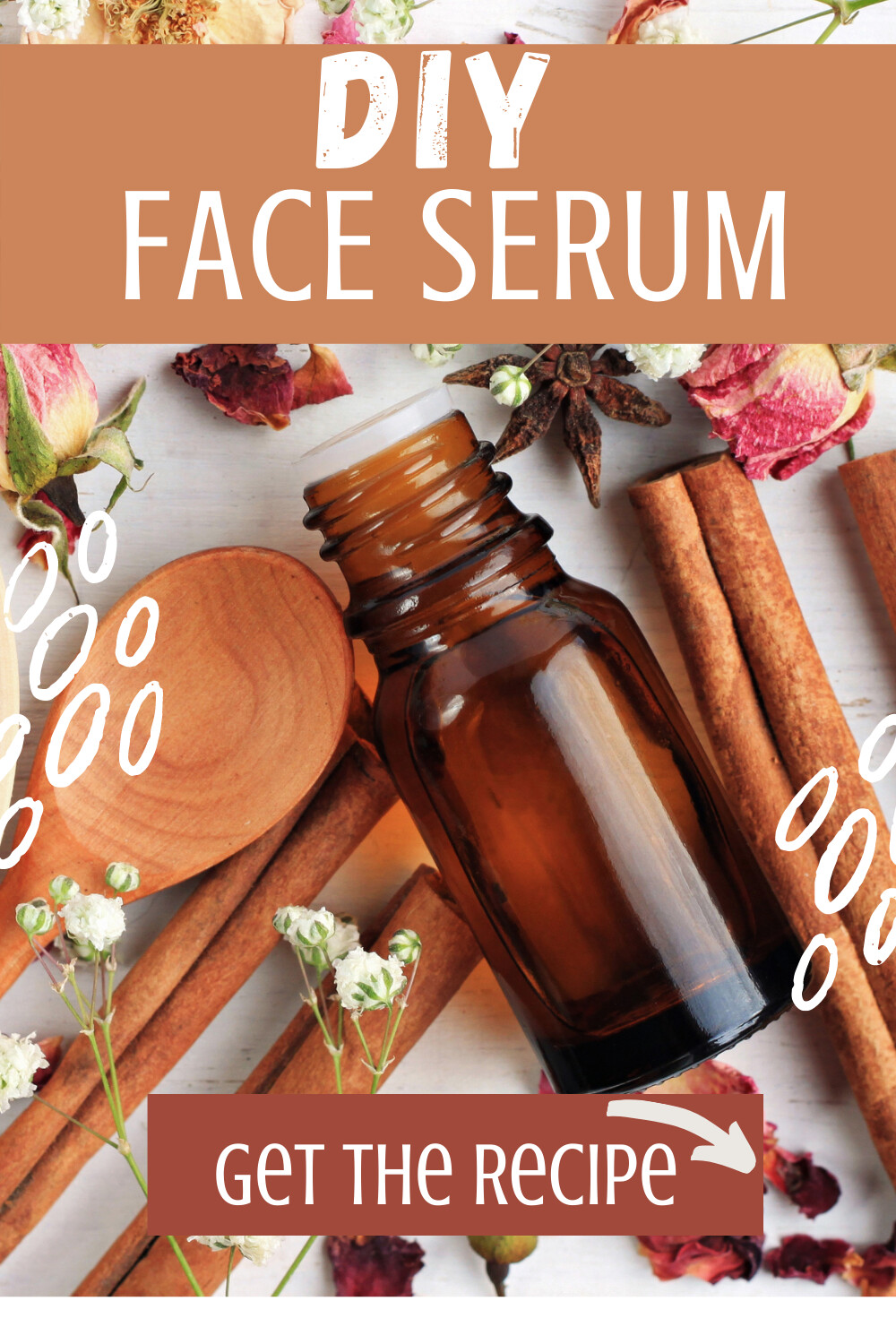 Easy DIY Face Serum
I am all about easy. What about you? I am gonna show you just how easy and cost-effective it is to make your own face serum using
all-natural essential oils. What's so cool about making your own is you know exactly what the ingredients are AND you can tailor it to your specific needs. BOOM, TAKE THAT
you expensive, full of synthetic chemicals over the counter brands.
If you want to save this so you can read it later, just Pin it, girl!
First, here's what you will need for the base recipe. See below for additional essential oils to add to address your skin type.
10ml Bottle (make sure this bottle is thoroughly cleaned out before using! You can remove
the label and the sticky residue with a small drop of lemon essential oil!)
Organic Grapeseed Oil or Jojoba Oil
10 Drops of Frankincense Essential Oil--- I only use Young Living essential oils. They are the leader and pioneers of essential oils.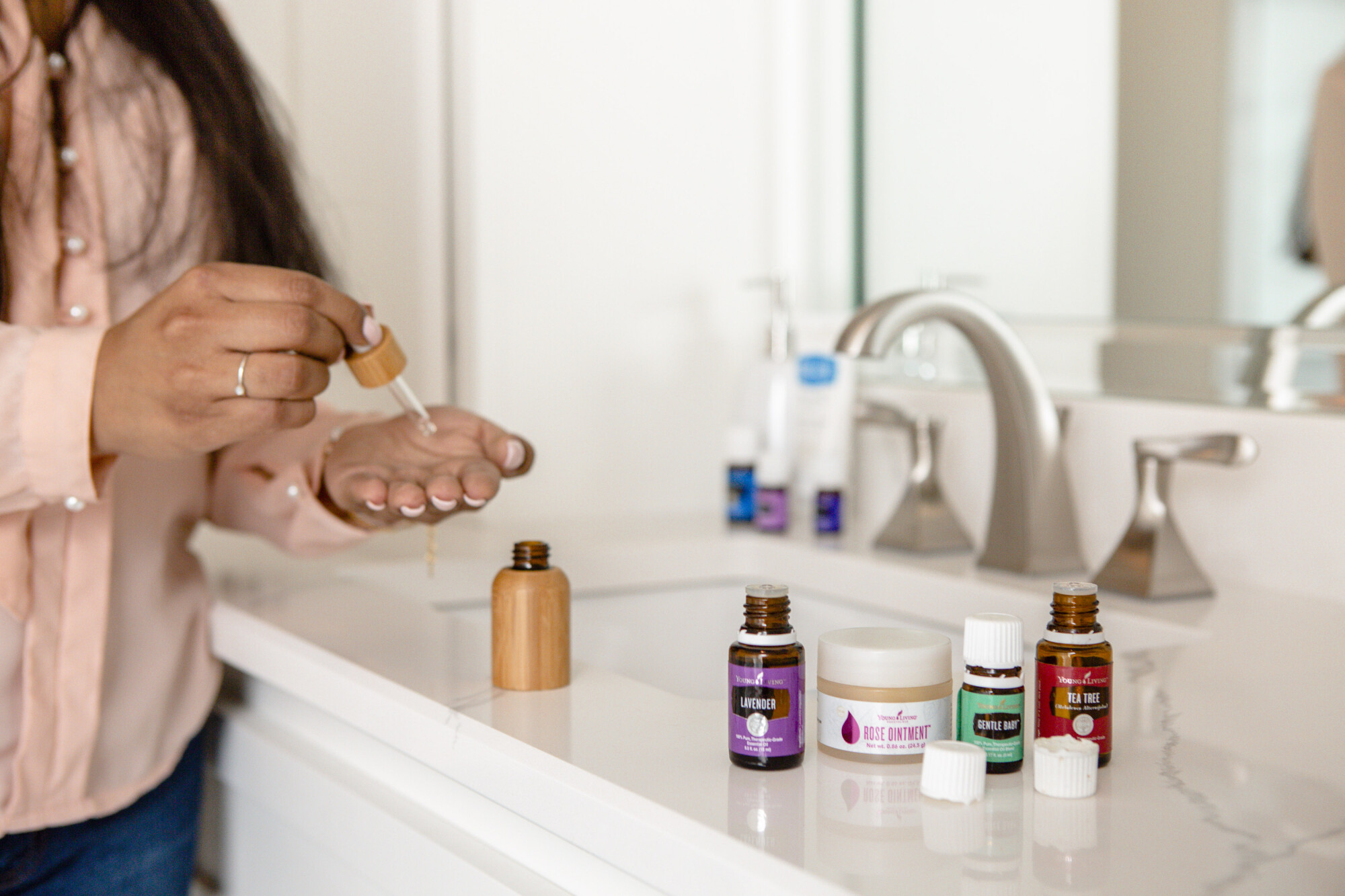 Mix all ingredients in the 10ml bottle allowing room to add a few additional drops of essential oils depending on your skin concerns. This simple serum will leave your skin feeling fresh and give you that lovely glow.
If you have more acne-prone skin Choose one of these super soothing oils below and add 10 drops to the above recipe!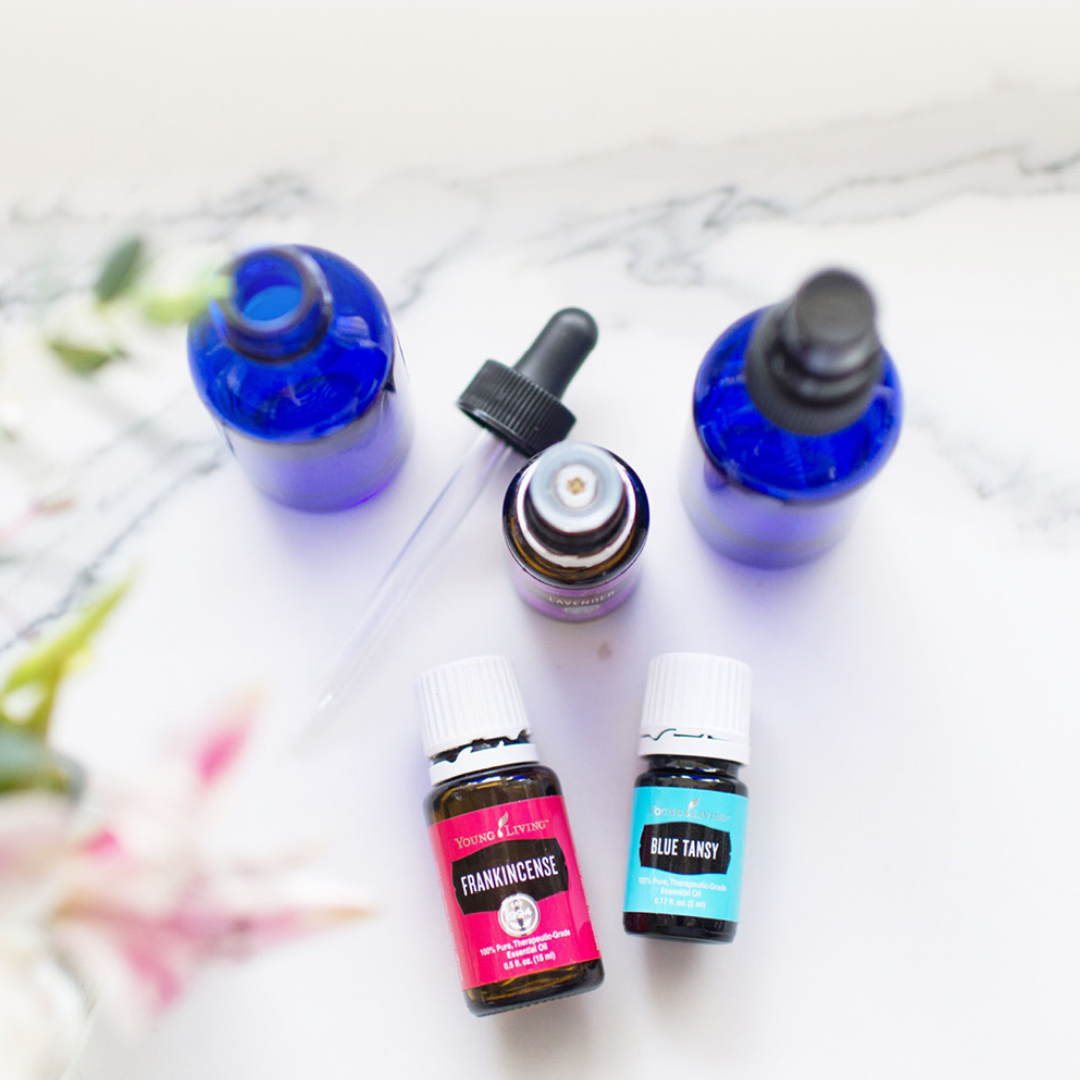 Hydrating Face Serum for Dry Skin
Do you have dry skin? Don't worry, I got ya. here are a few super hydrating oils to add to the base serum.
Royal Hawaiian Sandalwood
Essential Oil Face Serum for Wrinkles.
Now, I know you probably don't have too many wrinkles, just like me BUT here are some oils you can tell ' your friends" to add to the base serum recipe.
See, I told you it was easy to use essential oils to DIY your own personalized skincare AND using natural ingredients you know exactly what you are putting on your face.